Werkhalle Wiesenburg Berlin | A Room for the Arts in Berlin-Wedding
From April to November in the Werkhalle Wiesenburg Berlin, we have a great series of art exhibitions and interdisciplinary events for you.
Sign up for our newsletter and come and enjoy the show!
UPDATE!
We are open for visitors!
Please follow our health guidelines:
minimum distance of 1.5 metres from other people
wear an FFP2 mask without an exhalation valve 
Gabriele Dumkow and Darren Saady
Sunday 13th June 6pm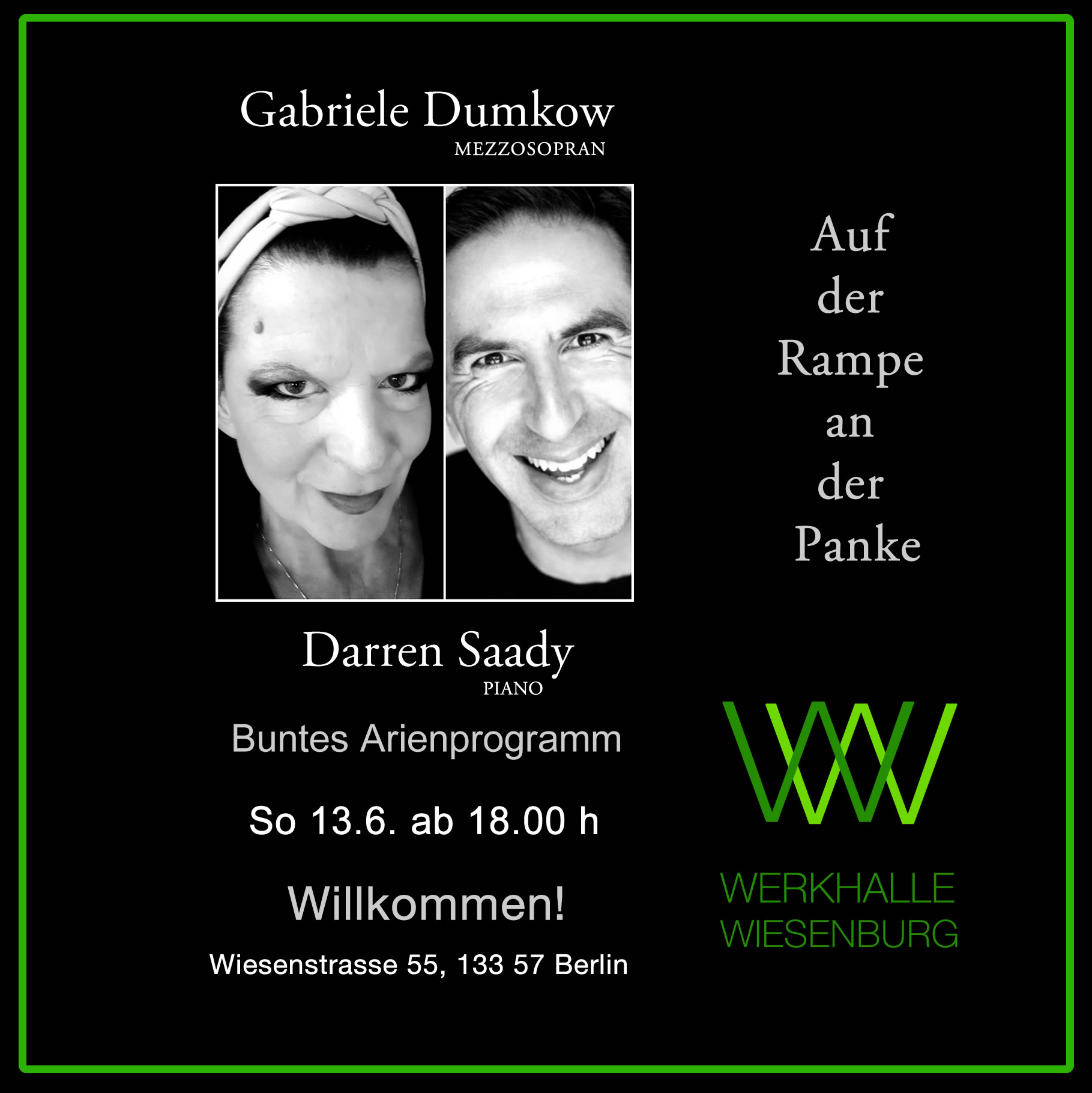 Imagine a beautiful summer evening… from about 18:00 mezzosopranist Gabriele and pianist Darren will perform classic songs and arias on the Rampe by the Panke. Introduced by Jörg Dumkow, it will be a wildly romantic experience at one of the most beautiful places in the middle of Berlin.
Free entry, donations welcome
current exhibition
The NATURE of NATURE
Overlays
Thomas Henriksson
.
24.04.21 – 20.06.2021
Thursday – Sunday 12.00 – 18.00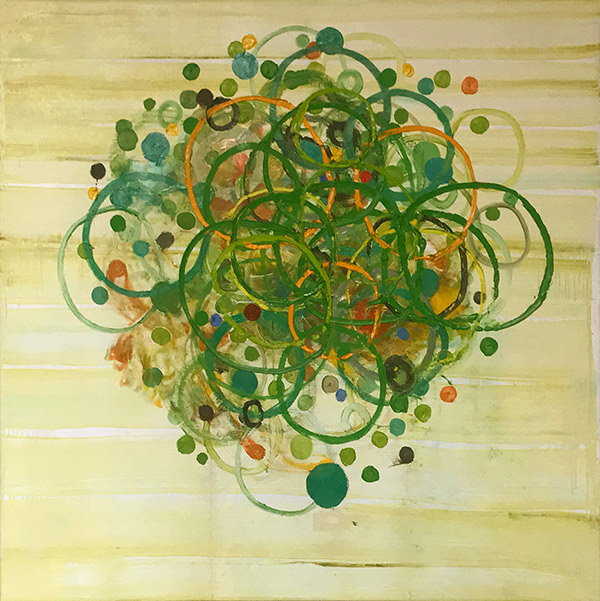 Oil paintings and open studio
Thomas Henriksson opens the 2021 season in the Werkhalle Wiesenburg with the exhibition "The NATURE of NATURE – Overlays"On display will be Henriksson's oil paintings from the COVID winter 2020/2021 as well as some paintings from earlier years. Since the Werkhalle is both an open studio and exhibition space for the duration of this exhibition, visitors can also follow the creation process of current works. The pictures painted in winter were created primarily out of a longing for spring, for the reawakening of life, for returning hope and joy of life. Trees as a symbol of life, which, after seemingly stagnating, regain new strength every spring and inexorably burst forth, were an essential source of inspiration. Viewed from above, they appear abstract, in forms that reflect the principles of growth and life. He is concerned with what colours and shapes really tell us and how they affect us, mentally and emotionally, even if we are not always aware of it.
The new paintings were made listening to improvisations by violinist and composer Chaschatur Kanajan. Henriksson and Kanajan share a deep personal relationship, and both experience working together as an inspiration. The paintings are readable for the painter and playable for the musician.
At the beginning of the exhibition, Kanajan will perform his composition made for the paintings in the Werkhalle. The recording of this premiere will then be available as a stream on our homepage and played in the Werkhalle during the opening hours of the exhibition.
The History of the Wiesenburg
available in book form