Power Monkey Fire Fest
20th October 2017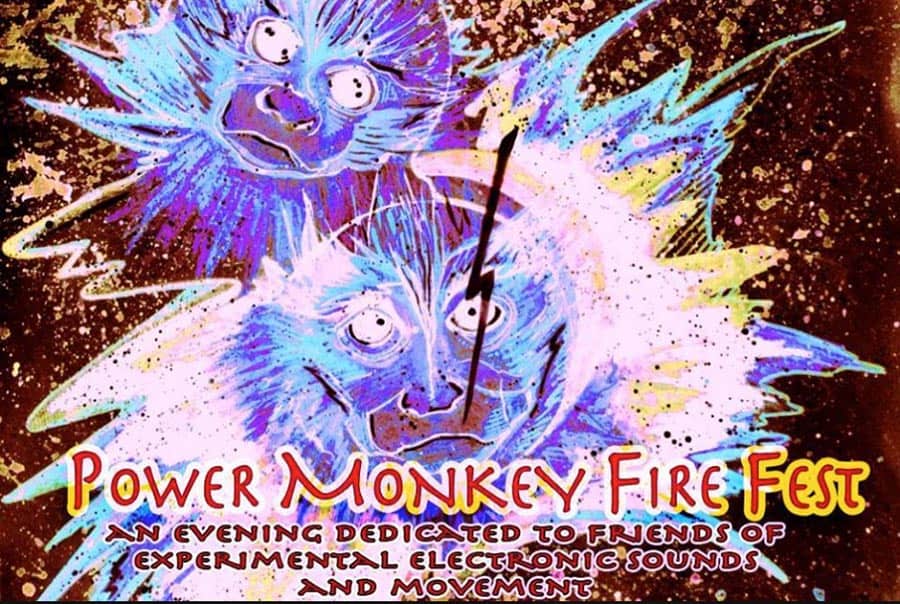 The Power Monkey Fire Fest in the Werkhalle Wiesenburg: an evening of experimental sound art performances, body movement, analogue and digital synthesizers, dancers, dj's and what not…
With:
Encrypted Midget | Mothermarie | DJ. JCAK | EMMA X | Brian G Gilson | Power Fire Monkey Robot | Søren Krag | Evil Twins | Peanut Butter Jelly-G | Dennis Tuomi | Thomas Bo Henriksson
and more…
Bone Zeno & Das Flüff
29th September 2017
live performance in the Werkhalle Wiesenburg
with burlesque acts:
Viva Lamore
and
Martini Cherry Futter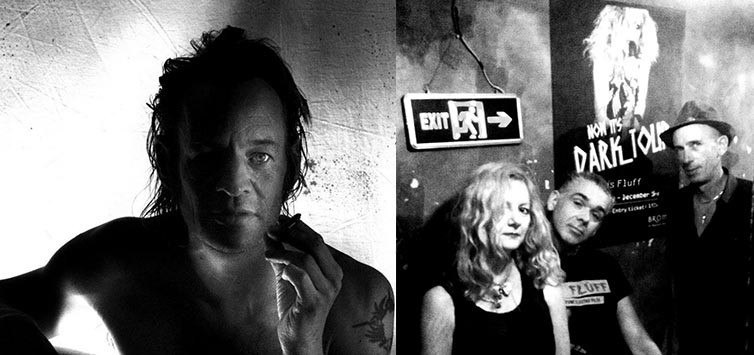 'Bone Zeno combines Berlin Krautrock, Avant-garde inspirations and Teutonic-edged vocal with primal, tangible demeanour. As an artist, he sums up the complexities of music, noise and frenzied stimuli, reaching at times into dark mental recesses. The result is troubled yet rousing and delivered with a dose of humour; an art rock baroque frenzy.'
'Das Fluff are an Electro-Pop outfit specialising in the dark, stark and sensual. Adding punk edge to the surging beats of Numan and Depeche Mode-inspired electro, with a bit of Throbbing Gristle chucked in for good measure, front woman, Dawn Lintern, delivers her raw and laid bare lyrics with a snarl that draws you in while pushing you away.'
Wiesenburg Festival #2
.
On September 8th & 9th 2017, the Wiesenburg held its second summer festival.
The Werkhalle Wiesenburg hosted some of the events. The Schroekleloecks performed exciting acrobatic theatre and Jesus Herrera gave a beautiful acoustic concert.  Dennis Tuomi made music from unexpected materials with children who also drew the winning tickets for an art raffle. And all this against the background of Chiasm, the exhibition by Marcus Matt and Niklas Randau.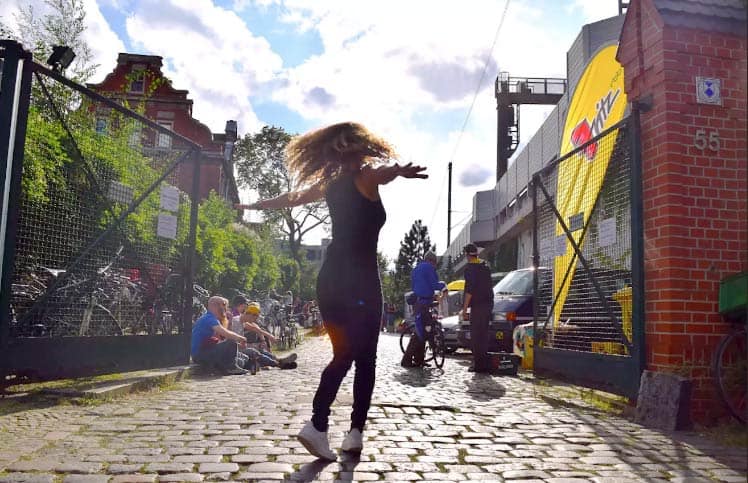 Bone Zeno 
'Black Milk'
1st June 2017
.
'Avant-garde blues outlaw Bone Zeno is a one-man firestorm of insistent beats and growling guitar riffs as gritty as broken glass in a gutter.'
berlinlovesyou.com
with burlesque acts
Viva Lamore 
and
Martini Cherry Furter
Check out Bone Zeno on youtube | soundcloud | website | facebook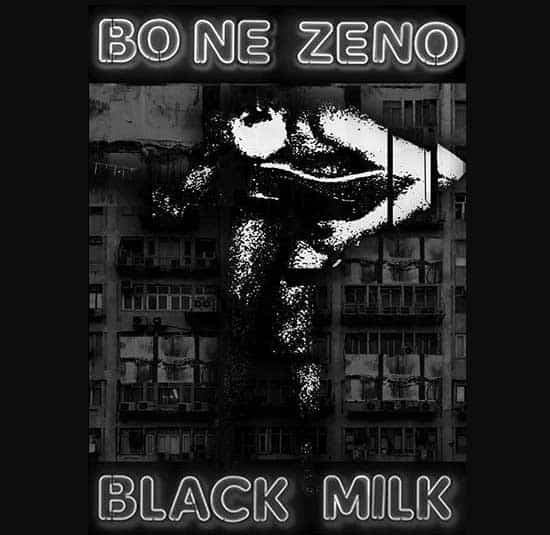 Fantastic live performance for the release of BONE ZENO's album, BLACK MILK. A high-energy evening of wild music, gritty vocals and dancing.
"A kick-ass one-man-blues-terror-band kept for far too long in a damp basement in London's Murder Mile where he developed an angry Delta-Punk… You have to see it to fully experience the force of this return of Trash Blues." –Last FM
"With his Tom Waits growl, he delivers rasping blues good enough to make you question whether it really is a spent force…" – Artrocker Magazine