Making Classical Music Great Again!
Classical Sundays is a classical concert series started in 2016 by
Shasta Ellenbogen
, run at the Werkhalle Wiesenburg every two weeks. The Irresistible Wiesenburg Ensemble takes Classical Music as far away as possible from the concert hall and the old school etiquette and turns it into something, well… FUN!
Trying to make classical music cool or fun in any kind of way is pretty much an oxymoron. It's been tried time and time again by countless festivals and artists, and never succeeded. The unfortunate result of doing something like putting a classical concert into a club, is for the most part, just inviting the usual elderly audience to a new location.
John Robinson Young, violinist at Classical Sundays
No, no, no. What the IWE do is something a lot deeper. They change the way they connect to each other, the way they rehearse, and the way they play — so that they can truly reach new audiences from the inside out. They reject the classical world's stiff standards of beauty and reach for something new. They eschew perfectionism and show people just how cool they find classical music. The trick? They rehearse only once. For every concert. And with this, they give you their vulnerability, their spontaneity, their
 fun —
and let the audience behave however they want! — and the result is an amazing, new, healing and powerful experience for everyone involved.
Come join them for an unforgettable evening every second Sunday at the Werkhalle Wiesenburg! Check the events on our home page for dates.
"Damn! I never knew Ravel was so… so… good!"
new (younger) visitor to Classical Sundays
The Irresistible Wiesenburg Ensemble
consists of Shasta and an ever-changing line-up of her colleagues, all professional musicians. They include:
Nur Ben Shalom, Artiom Shishkov, Marketa Janouskova, Emilia Lomakova, Semion Gurevich, Edi Kotler, Ohad Cohen, Davis West, Ling Show Lee, Leo Thouvenin Masson, Marie Claire Schlameus, Adam Goodwin, Katarzyna Szydlowska, Frans van Schoonhoven, Elisabet Iserte Lopez, Juliette Beauchamp, Rafael Landzbaum, Matthias Haase, Elliot Seidman, Morris Kliphuis, Martin Perret, John Robinson Young, Eva Sarcletti, Olga Caceanova, Dilhan Kantas, Liron Yariv, Mischa Meyer, Amane Horie, Natasha Jaffe, Chatstchatur Kanajan, Lilia Keyes, Anna Eichholz, Alice Dixon, Mia Bodet, Simon Goff, Constance Marchand, Lucy McKay, Benjamin Prashad Pant, Paul Wheatley, Faris Aman, Haran Meltzer, Charlotte Malin, Alice Garnier, Anna Margherita, Lydia Paulos, Almut Wohlfart and Tornike Ugrekhelidze.
Classical Sundays 2023
Classical Sundays 2023 starts off with one of Shasta Ellenbogen's own compositions based on tarot cards "The Sun"
Shasta Ellenbogen, "The Sun", 21.05.2023
Shasta Ellenbogen | Lydia Paulos | Almut Wohlfart | Davis West
Bartok Divertimento for Strings
Bartok, Divertimento for Strings (excerpt) November 21st 2019
The entire Irresistible Wiesenburg Orchestra was gathered together for a special Thursday night concert to play the magnificent, moody, fun and cheesy Bartok Divertimento for Strings!
Violins: Marketa Janouskova, Alice Garnier, Katarzyna Szydłowska, Lucy McKay, Benjamin Prasad Pant, Davis West, Anne Margherita, Constance Marchand 
Violas: Shasta Ellenbogen, Charlotte Malin 
Cellos: Elisabet Iserte López, Faris Amin, Haran Meltzer 
Basses: Adam Goodwin, Paul Wheatley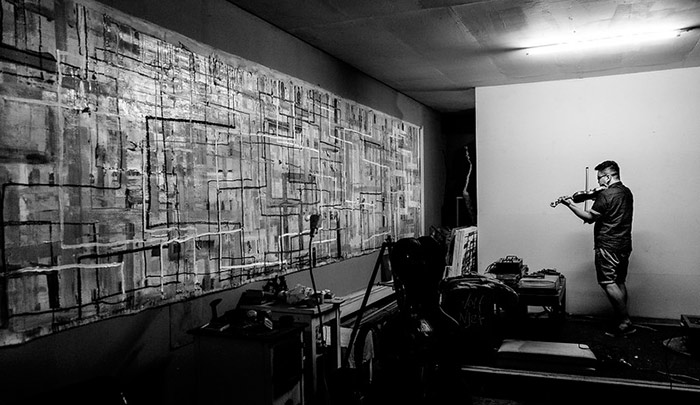 Mendelssohn Octet for strings
Mendelssohn, Octet for Strings (excerpt), 27th October 2019
Beethoven Razumovsky Quartet
Beethoven, Razumovsky Quartet Quartet (excerpt), October 13th 2019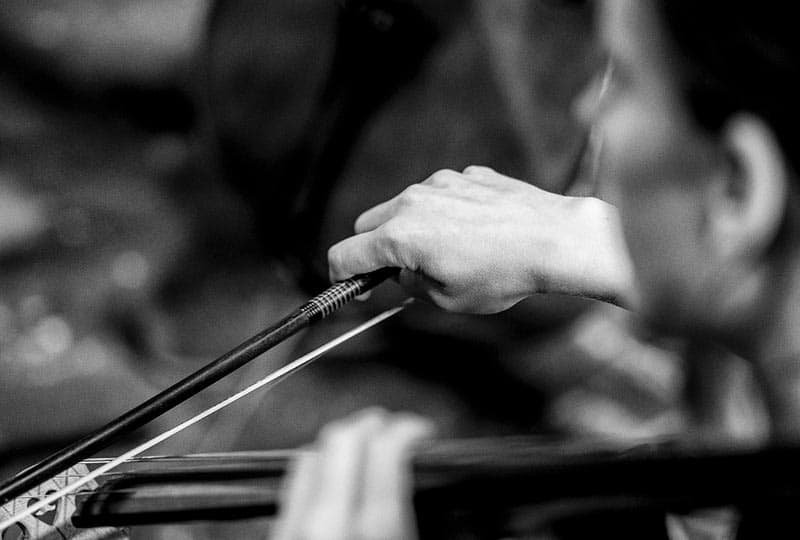 Schönberg, Der Verklärte Nacht (excerpt), September 29th 2019
Dvořák, American String Quartet (excerpt), September 15th 2019
Borodin String Quartet #2 (excerpt), September 1st 2019
Stravinsky Three Pieces for String Quartet (excerpt), August 25th 2019
Mozart Quartet in D minor K. 421 (excerpt), August 25th 2019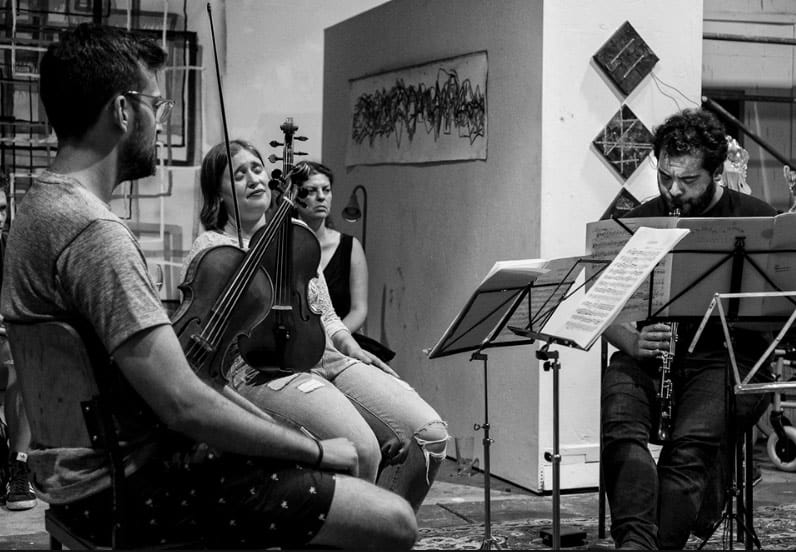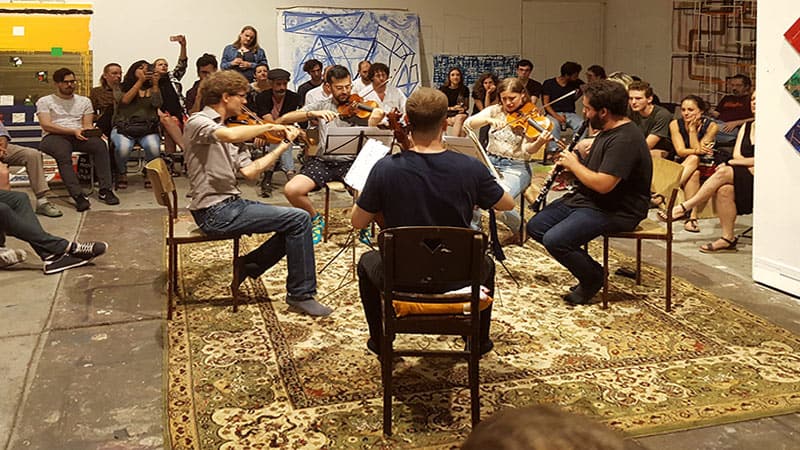 Brahms Clarinet Quintet (excerpt), August 11th 2019
Ravel Quartet (excerpt) 21st July 2019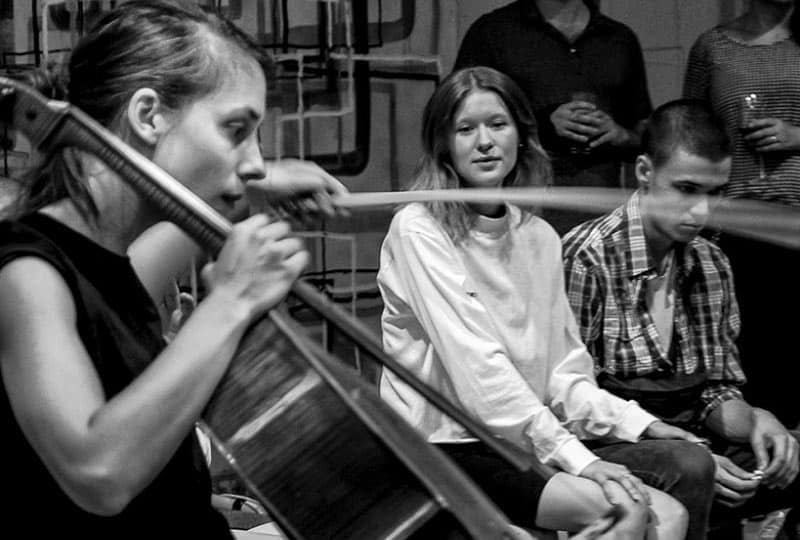 b/w photos: Yannik Delez | colour photos/sound: Heather Allen
Tchaikovsky, Souvenir de Florence (excerpt), July 7th 2019