NIGRA#MARIA#SANGO
18th – 21st October 2018
"There is a world beyond ours, a world far away, near and invisible" – Maria Sabina
This contemporary arts event was based on rituals and ceremonies conducted by hedonistic inspirations that draw upon ancient sagas and folklore mixed with the tribal inspirations of modern-day body marking. It seeks to question the stigmas that come with stepping out of the traditional ways of thinking and to explore intrinsic forces.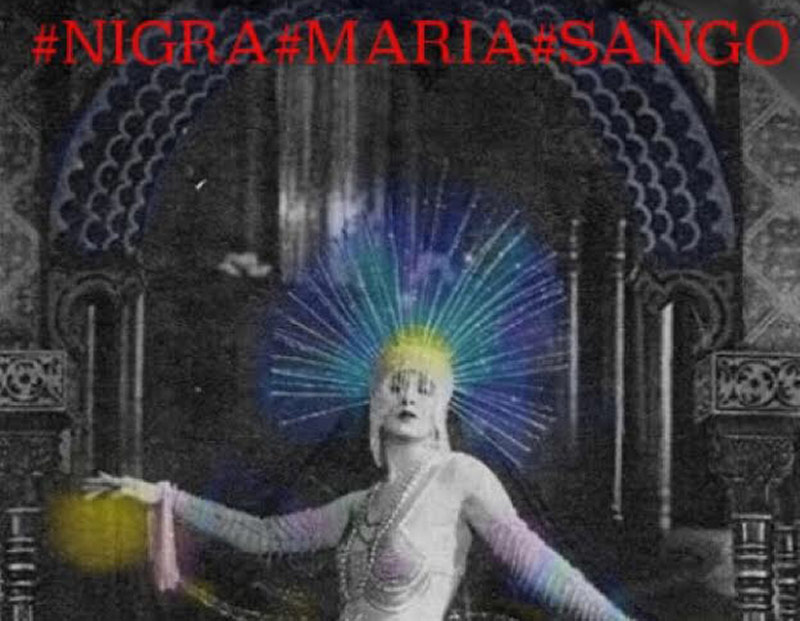 For much of modern times, pagan rituals were stigmatised, removed from the body of society, their spiritual significance diminished. NIGRA#MARIA#SANGO explores through a fusion of tattooing and visual arts, live music and ritualised performance. The 3-day art exhibition attempts to connect the visitor with their own inner visionary and spiritual origins to explore how these form the basis of our modern search for conscious creation.
Exhibiting Artists:
Linus Barta (DE), Thomas Henriksson (SWE), Irakli Mamrikishvili (GEO), Sasha Myretue (DK), Ina Maria Medin (NO), Eva Maria Pech (DE), Peter Rintsch and Abd El R. Hashmat (DE, EGY), "After Milk" (JAP), Scruffy Kittn (NY) "The Waltz" (DE),
Special rituals and dance performance by: Lena Peaks and Milena Nowak (DE) Bellaberlin and Pauline Völker (DE).
CapTar 5
September 26th 2018
Experimental Performance
CapTar 5 is a collaboration between the Werkhalle Wiesenburg and Artloft Berlin and was performed in Artloft Berlin, Gerichtstr. 23, Wedding.
With Georgina Rodriguez Coutiño(visuals) Lena Czerniawska (visuals) Ingo Reulecke (dance) Lorena Izquierdo (performance) Tristan Honsinger (cello) Klaus Kürvers (double bass) Samuel Hall (percussion) Emlio Gordoa (percussion) Emilio Gordoa Salazar (percussion)
Wiesenburg on Air
25th -- 26th August 2018
 
Art and Music Festival #3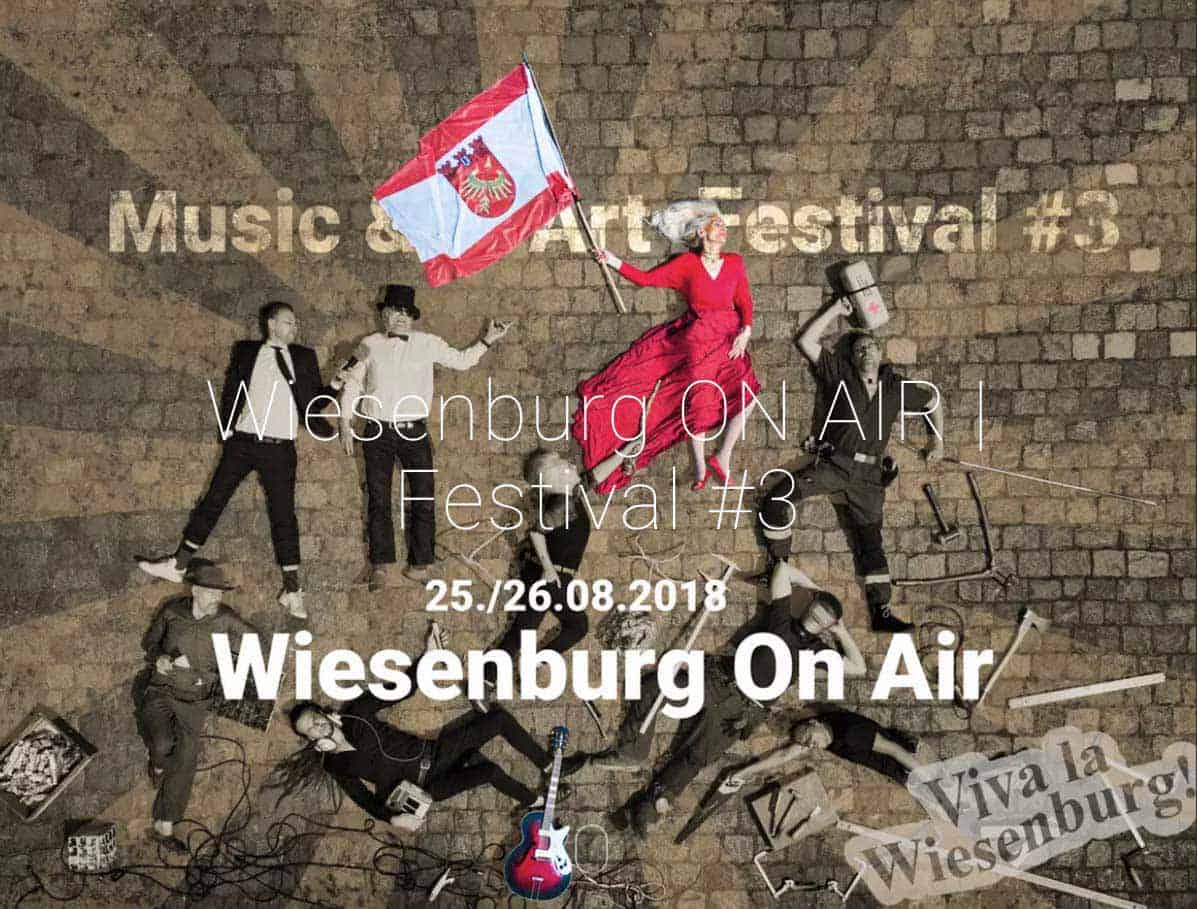 Great things in the Werkhalle Wiesenburg during the Wiesenburg Art & Music Festival #3!
Saturday 25th 8pm | Roberto Poveda
Poveda's music is recognised both for its understated, sensual sounds and for its humorous and profound lyrics. Combined with his relaxed vocal style mixed with a raspy voice, and lyrical guitar playing, Poveda produces an infectious and very compelling Latin sound with influences from bolero, salsa, rumba, samba, hip-hop, and jazz. With family roots in the Cuban Troubadour tradition, Poveda honed his craft writing songs on the porches of Havana's La Vibora neighbourhood.
Sunday 26th | Kid's Free Workshops with Dennis Tuomi, Thomas Henriksson and Nadine Plank
Dennis Tuomi works with sound and offered kids the chance to experiment with different materials – metallic, hydrophonic, wooden, etc., to produce their own sounds / 'symphonies' individually or in groups.
Thomas Henriksson, Nadine Plank and others painted with kids in an easy and relaxed atmosphere.
Sound and Painting workshops for kids
.
Home Unknown -- a dialogue
11th August 2018
Curated by Geraldine Hepp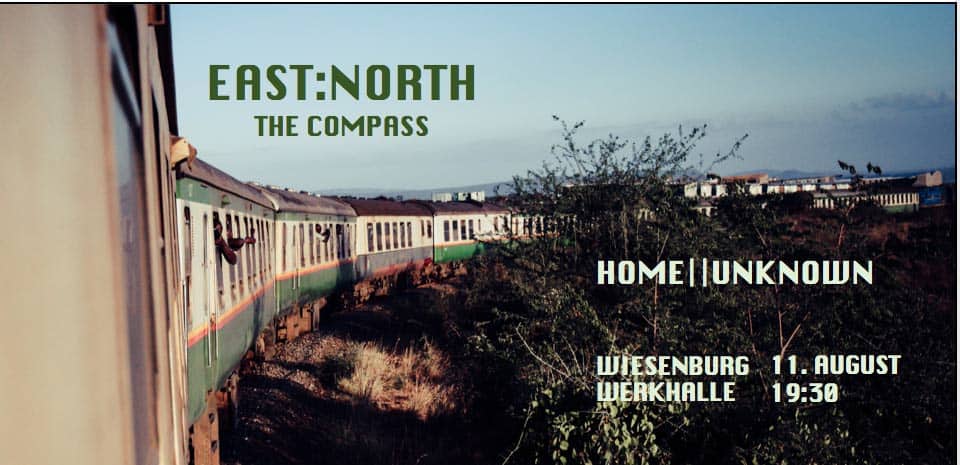 Home | Unknown -- a dialogue is an interdisciplinary artistic exploration of what home and the unknown mean to us. Adam Chienjo, contemporary dancer and choreographer from Kenya, East Africa, enters a dialogue with artists based in Berlin, connecting them to a wider collective of artists in East Africa in the creative process.
The participating artists come from contemporary dance, visual arts, sound-scaping, music, and installation art backgrounds.
You can find out more about this ongoing project at East Soul Train
Home | Unknown - a dialogue
.
Lizzy and the Palm
15th July 2018
in dialogue with Joakim Heidvall's Skogsbilder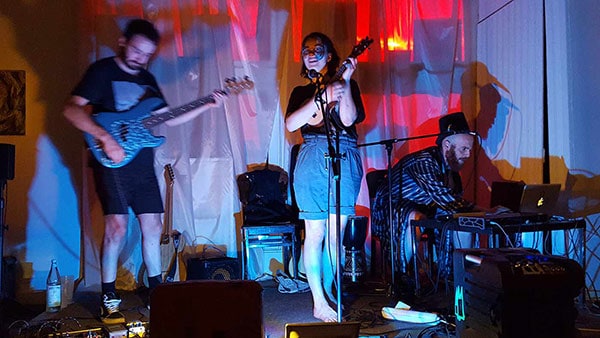 Lizzy and the Palm | To put it very simply, Lizzy is the singer and the Palm is the song. Or perhaps the Palm is the radio station where the melody is playing when she hears it and grabs a pen. Or perhaps it's the dial she twists to pick up the signal. Perhaps the Palm is the ocean through which the sound waves travel, the glue between entities, the static, the magnetism. In any case, Lizzy doesn't like to take all the credit.
An evening of amazing texts and vocals!
Urban Dictionary Berlin -- New York Festival
14th July 2018
What connects Berlin with New York -- in relation to literature? The Urban Dictionary Festival highlights the similarities between the two world cities.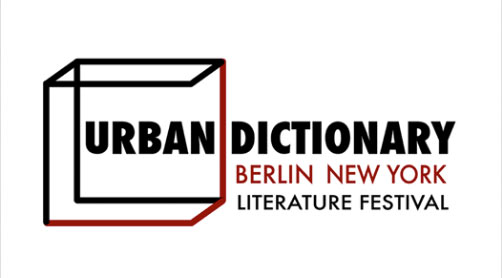 Turbulent, educated, free -- Berlin has been compared with New York for decades. Berlin New York = Urban Dictionary brings writers and poets from both metropolises together anew: New York visits the Berlin literary scene. The one-week festival takes place in well-known art spaces and galleries in Berlin.
"It was all superlatives last night in the Werkhalle Wiesenburg Berlin: wonderful room, stimulating talks and engrossing readings, perfect weather and laid back location. That's Berlin in the summer!!"
Urban Dictionary
Cassette Performance
12th July 2018
Schick — Gordoa — Hein + Adam Frankiewicz
A trio of Ignaz Schick (turntables, electronics), Emilio Gordoa (prepared vibraphone) and Nicola L Hein (e-guitar)  performed their latest cassette album published by tmrw> label, with a guest solo performance by Adam Frankiewicz (Grupa Etyka Kurpina, Dolby) on tapes and electronics.
Both performances will be accompanied by cassette display/installation of artwork by Lena Czerniawska.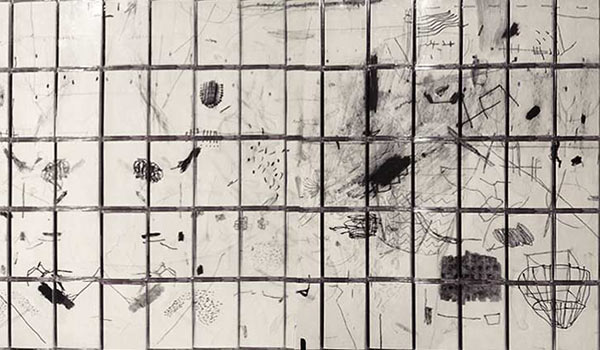 Schick — Gordoa — Hein
Ignaz Schick
Emilio Gordoa
Nicola L Hein
Special guest Adam Frankiewicz
Wilder Garten Creation Castle
1st – 24th June 2018
An exciting mix of events during Wilder Garten's occupation of the Werkhalle Wiesenburg!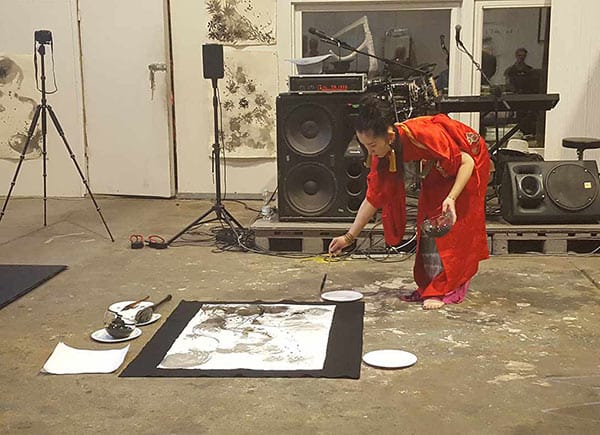 Sumi-e Performance
With Haruka Sasaki -- painting, Günter Heinz (Trombone/Flute) & Haruhiko Okabe (Hichiriki/Saxophone)
Sumi-e | Live painting performance in the Werkhalle Wiesenburg
.
Sound * Movement * Painting
With Hartyáni Gábor (cello), Stefania Petracca (dance) and Daichi (painting). "An interdisciplinary journey through the sound of the cello, movement of the body and the mesmerising visuals of a live painting unfolding in the moment."
Sound * Movement * Painting | June 16th in the Werkhalle Wiesenburg
.
Hartyáni Gábor – Solo Cello
Excerpts from a hauntingly beautiful cello concert from Hartyáni Gábor.
Hartyáni Gábor – Solo Cello June 17th in the Werkhalle Wiesenburg
.
Lucid Satanama Dynasty
Psychedelic and oriental atmospheres with the melodies created by the combination of Oriental Percussions, Santur, Cellos, Oud, Flutes, Violin, Guitars and more…
Lucid Satanama Dynasty live in the Werkhalle Wiesenburg
.
Wilder Garten Performance
Short excerpt of Wilder Garten's Kristen and Maria's performance for Creation Castle in the Werkhalle Wiesenburg 02.06.2018.
Excerpt from Wilder Garten's performance for Creation Castle in the Werkhalle Wiesenburg
.
Electro-acoustic concert
Excerpts from the second set in electro-acoustic concert. Richard Scott: analogue synthesiser, Henrik Munkeby Nørstebø: trombone and Dag Magnus Narvesen: drums.
Electro-acoustic concert in the Werkhalle Wiesenburg
.
Electro-acoustic concert from Roy Carroll and Michael Thieke
Electro-acoustic concert in the Werkhalle Wiesenburg
.
Chatschatur Kanajan & Thomas Bo Henriksson
6th May 2018
Sound/installation/video performance from Chatschatur Kanajan and Thomas Bo Henriksson in the Werkhalle Wiesenburg during the opening of Off the Grid | Paintings by Ozren Olbina.
Chatschatur Kanajan & Thomas Bo Henriksson in the Werkhalle Wiesenburg
.
SALT Trio Concert
30th April 2018 | 9 – 11 pm
curated by
Shasta Ellenbogen
Introducing a new project from Shasta Ellenbogen – SALT trio
with
Anna Buck (flutes)
Michaud Savage (electric guitar)
Shasta Ellenbogen (viola).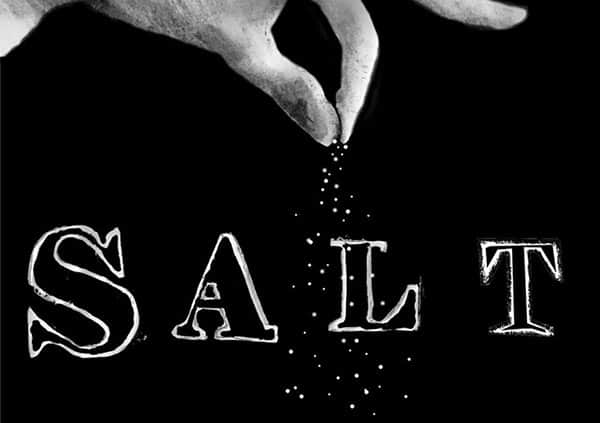 SALT trio is a refreshing new take on contemporary music, featuring arrangements of old masters and exciting new commissions.
A wonderful evening of musical performances combining the classical with the experimental. SALT trio combine viola, flute and electric guitar in a new approach to classical pieces. Their performance ended with a work specially composed for them by Ignaz Schick.
In addition, guests were treated to a beautiful performance from Liron Yariv  on cello and a riveting set on turntables from Ignaz Schick.
SALT concert | Werkhalle Wiesenburg Berlin
.
Ignaz Schick performance (excerpt)
Ignaz Schick on the turntables at Werkhalle Wiesenburg Berlin
.
Unverblümt
Cultural Expedition #20
26th April 2018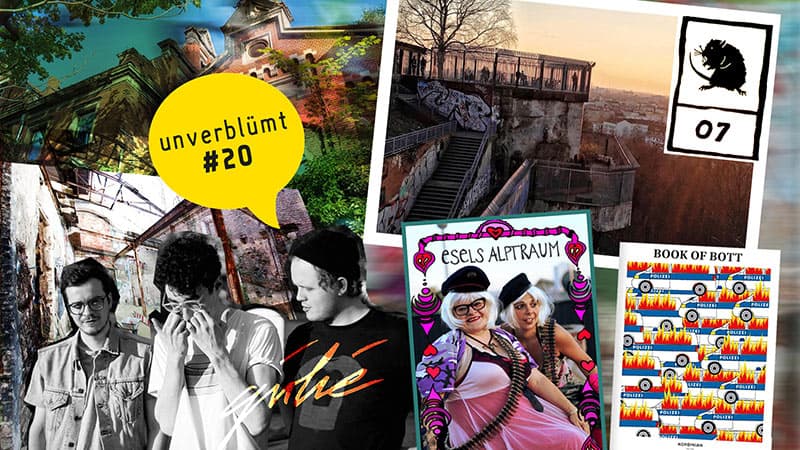 Berlin band Girlie playing in the Werkhalle Wiesenburg Berlin
Berlin post-pop punk band, Girlie 
Chatschatur Kanajan
plays Violin
13th April 2018
An amazing concert from violinist, Chatschatur Kanajan in a wonderful and darkly atmospheric setting!
Programme: Bach, Ysaÿe, Poppe and more…
Chatschatur Kanajan Violin Solo | Werkhalle Wiesenburg Berlin
Kanajan plays Bach Prelude in E Major