DIS / CON / SENT
19.11.2021
Musicians from Berlin and Lisbon work together here to deepen the tonal and structural possibilities of a string quartet with improvisational means.
Dis / Con / Sent String Quartet video 
Dietrich Petzold – violin, viola, clavichord, bowed metal
Ernesto Rodrigues – viola
Guilherme Rodrigues – cello
Matthias Bauer – double bass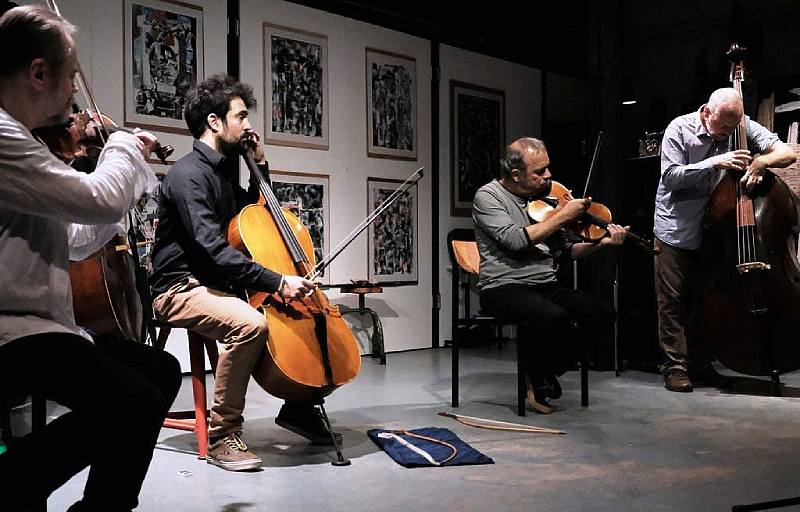 LIGNIN' + guests + live-painting
17.11.2021
Or Solomon – piano & electronics | f:rar – modular synths
Guests: Adam Goodwin – double bass | Gábor Hartyáni – cello | Chatschatur Kanajan – violin
Or Solomon (Israel) and f:rar (Turkey) – met in Berlin in 2018. The two musicians have instinctively started their recorded improvisations, crossing freely all boundaries of aesthetics, from minimal instant compositions to high edge sound spectre.
LIGNIN' melt distinctive personal experiences into imaginary hymns and interleaved sound poetry, exploring their multi sensorial music vessel as a cinematic time-travel machine, constructing a story-telling in constant transformation.
Thriving from the ebullient scene of European experimental music, LIGNIN' sees its evolution as a platform for interaction with other musicians and artists from different artistic disciplines.
LIVE–PAINTING by Thomas bo Henriksson.
SUBSYSTEM
3.10.2021
SUBSYSTEM are low-frequency specialists. Imaginative, shrewd and virtuosic, the two musicians from Berlin explore the possibilities of baritone saxophone and double bass.
Almut Schlichting and Sven Hinse have been playing together in various bands for 20 years, 10 of them in the duo Subsystem. The result is a somnambulistic certainty in their interplay, which is impressively audible in the dialogue of the two deep instruments in the concerts and on the two CDs "Unterholz" (2016) and "Schneekönig" (2019)
"An exciting journey of discovery into the world of low tones."
Rainer Bratfisch, Jazz Podium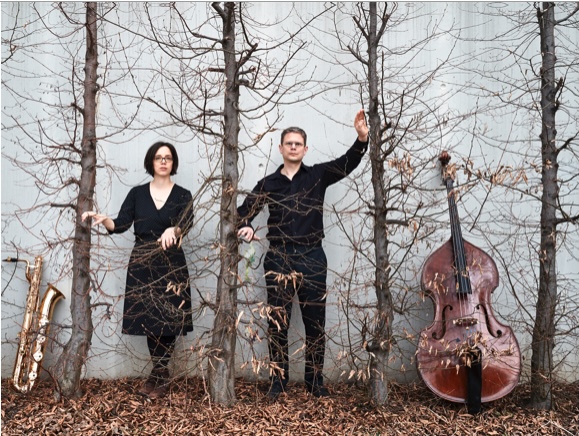 instant compositionality No 1
2.10.20221
We are happy to present the first night of the "instant compositionality" series in Werkhalle Wiesenburg!
The artists are invited from Berlin's diverse performing scenes to create performances in-the-moment and on-the-spot based on and committed to shared listening.
1st Set:
Annelie Andre – dance | Karthik Rajmohan – dance | Alex Zampini – guitar + fx | Gábor Hartyáni – cello + fx
2nd Set:
Roberta Ricci – dance | Adrian Hartono – dance | Adam Goodwin – bass | Simon Rose – saxophone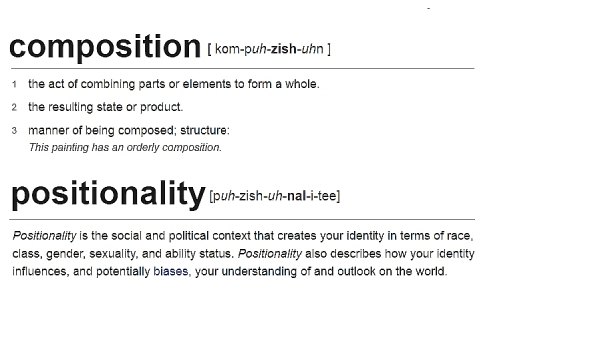 Music Triple Bill
30.09.2021
CODE
A shortened version of the original:
choreography, dance: Katherine Leung | music, composition: Petros Tzekos
Shown at the Soundance Festival Berlin 2021
CODE uses dance and sound as a foundation to create a new sensory language. The collaboration between Katherine Leung and percussionist Petros Tzekos is inspired by Morse code. The basis of the piece explores the evolution of language from its simplest forms 'action' to 'reaction', which goes hand in hand with the theme of censorship and reflects the original characteristics of Morse code.
GESTI
Choreography, dance: Imola Nagy | music: Mirjam-Luise Münzel
GESTI (Ital. gestures) is based on the work of the same name by Luciano Berio for alto or tenor flute solo (1966). A dialogue performance develops between the flutist Mirjam-Luise Münzel, who interprets the work from memory, and the dancer Imola Nagy, which both artists develop hand in hand. The musical gestures of the piece are given a physical level of expression, the dancer becomes the second self of the musician and vice versa.
PASSACALLE
Ensemble Illtupia+
Dance: Camilla Oebel, Islam Elnebishy | baroque cello: Majella Münz
Fashion of Secular Society
Dada-Dance-Art-Theatre-Fashion-Music-Performance
28.09.2021
A musical choreographic staging with elements of modern dance, new music, noice music, painting and performance.
Mimi Bork: costumes | Mary Miracle: choreographer | Composers and musicians: Carola, Chatschatur Kanajan, Dennis Tuomi, Kunterweiß&Vikk, Ole Ejnar Brolin
Performers:
Antonia Nia, Liz Coffman, Lila Rose Kole, Chatschatur Kanajan, Thomas  bo Henriksson, Coost Lardy Cake, Dennis Tuomi,
Jenni Galetski, Eva Aurora, Eva-Maria Rölke, Rouven B. Rocker, Diego Kobilkin, Walter Von Krüger, Mary Miracle, Kristina Kristina, Alexander Morozov
SPIROGRAPH NO. II
25.09.2021
Cyr Wheel Painting Music Performance
Valérie Inertie / Chatschatur Kanajan / Thomas bo Henriksson
Tom Arthurs Solo
23.09.2021
Trumpeter and composer Tom Arthurs gives a rare improvised solo show…
expect the tiniest of touching sounds, the most subtle sonic modulations
and a true music of the moment.
Theater o. N.
Please Touch!
14.09. – 15-09.2021
An invitation to research, feel and touch from Theater o.N.
A two-day specialist forum will focus on the significance of skin in the performing arts and the effects of an increasingly low-touch society – curated by Theatre  o.N. ensemble member Michaela Millar.
The expert forum takes place as part of the "Berliner Schaufenster – Theatre and Dance for the Youngest" and is embedded in a theatre month with a varied theatre programme for children aged 0-6 throughout Berlin.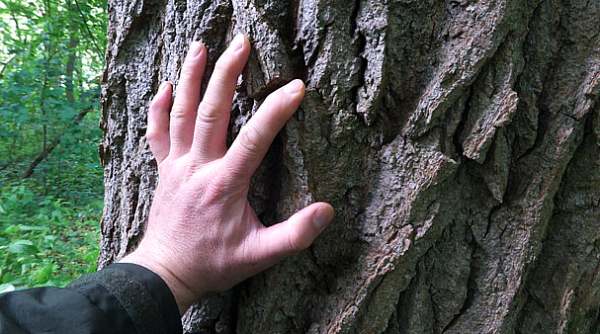 ATEM 1 & 2
04.09.21 | 17.09.2021
A project from Josefine Andronic
A T E M is my new project. The focus is on music and breath amplified by microphones and effects, underpinned by predominantly electronic beats and sounds, but also performed with the help of analogue instruments such as violin, vibraphone, theremin and other synthesizers. The music is supported by video installations and the physical expression of a performance artist.
Participating artists so far are: Josefine Andronic (voice, violin, theremin) Jim Anders (sound design, syntheziser) Carolin Jüngst (performance) Sascha Herrmann (video installation) Philip Andronic (vibraphone)
Hartyáni Gábor
Trance Mutation – solo cello flow journey
01.09.2021
"Travelling within yourself is travelling the whole universe." – Sándor Weöres
TranceMutation is a project of cellist Hartyáni Gábor aiming to create an ever-shifting meditative and melo-rhythmic trance flow, guiding the audience through sound- and landscapes influenced by his original compositions, classical, jazz and world music and the inspiration of the moment and the space in which it's unfolding
DARA STRING FESTIVAL
curated by Biliana Voutchkova
28. / 29.08.21
Dara String Festival crosses genre boundaries by bringing together renowned international artists from different musical backgrounds.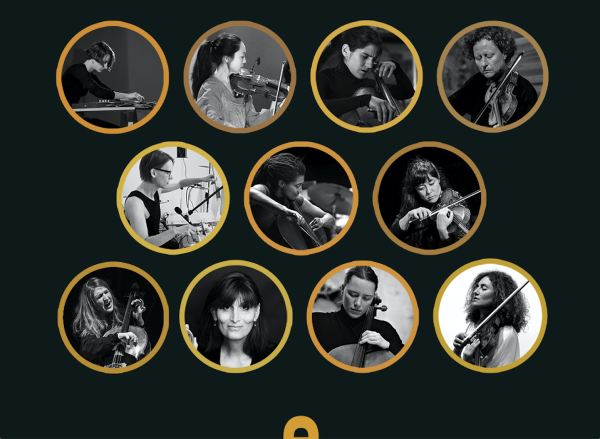 Song and Aria Evening
15.08.2021
with Gabriele Dumkow, mezzo-soprano & Fabio Costa, piano.
A concert on the 'Rampe' in the Wiesenburg.
Eva ChaeWon Yoo
'Cycling the Silk Road' Book Launch
24.07.2021
Eva ChaeWon Yoo – Cycling the Silk road in 36 weeks from Shanghai to London presents her book, tells stories and shows pictures accompanied by Korean musicians.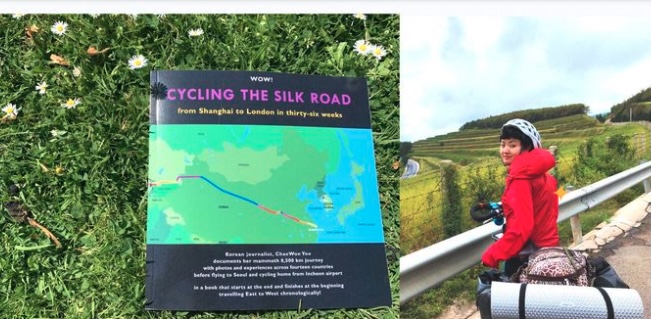 Plastic Sumo Temple II
Ole Eijnar Brolin & Chika Takahashi
24.07.2021
Live music, art film and more music:
Ludwig Mogensen Parsum & William Bach Gieslinge – live guitar songs.
"The Marinated" – art film by Ludwig Mogensen Parsum, Amelie & Johan
Plastic Sumo Temple II – naked words & fat bass – church service for the believers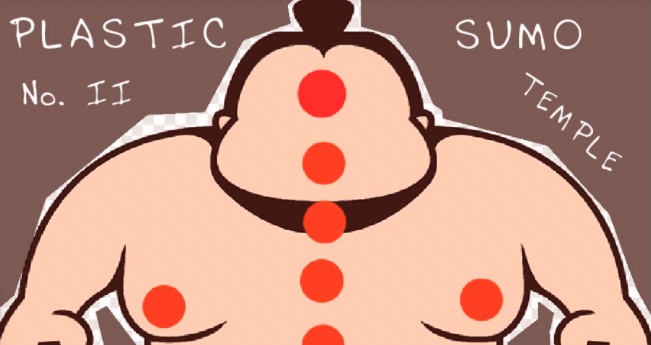 "Should the Modern end?"
A philosophical debate
4.07.2021
Organised by Henry van Wagenberg and Werkhalle Wiesenburg
Panelists: Jonathan Krude, Juliane Mendelsohn and Henry van Wagenberg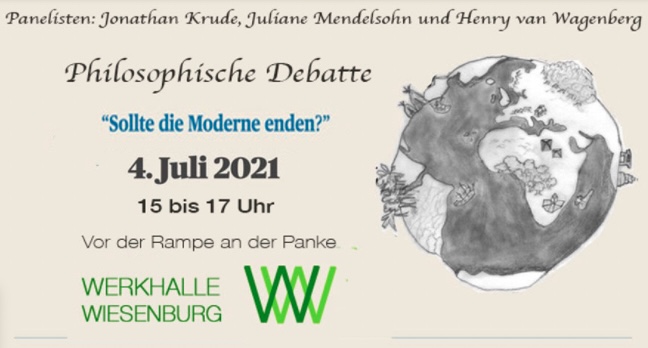 A Small Midsummer Festival
19.06.2021
Saturday 19th June, we celebrate a small midsummer festival here in the Werkhalle!
From midday, we will decorate the Majstång with leaves and flowers from the Wiesenburg. Afterwards there will be dancing and music into the summer night!
Gabriele Dumkow and Darren Saady
13.06.2021
Imagine a beautiful summer evening… Gabriele and pianist Darren will perform classics from opera and songs on the Rampe by the Panke. Introduced by Jörg Dumkow, it is a wildly romantic experience at one of the most beautiful places in the middle of Berlin.