SOMMERFEST in the Wiesenburg
31st July – 2nd August
Wiesen 55 e. V. Tanzhalle & Werkhalle Wiesenburg SOMMERFEST in the Wiesenburg.
Dance performance, concerts, art installations, exhibition, guided tours recalling the history of the Wiesenburg, once the most progressive homeless shelter in Europe!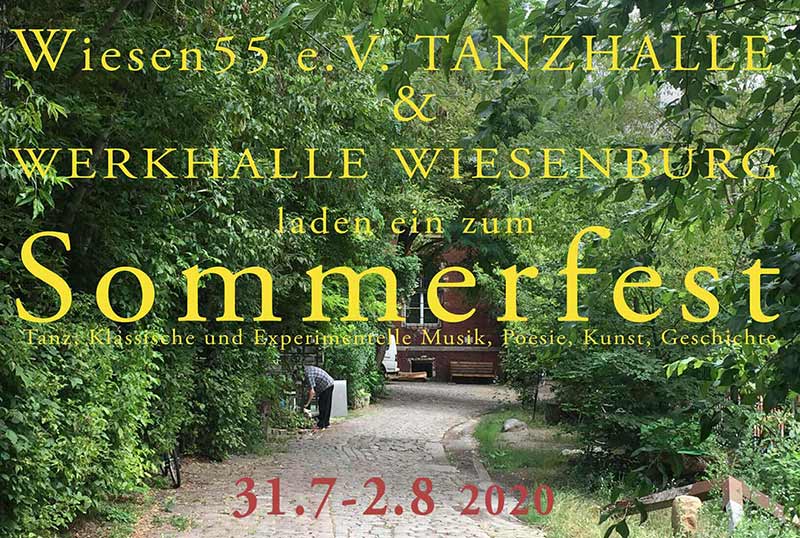 Experimental music from Chatschatur Kanajan & Alyssa
Ludwig Parsum acoustic concert
FUR, contemporary dance with Aya Toraiwa, choreography Isabelle Schad
Mezzo-soprano Gabrielle Dumkow, accompanied by Darren Saady
Classical music kid's concert, written and performed by Shasta Ellenbogen & friends
Terry Riley, Sunrise of the Interplanetary Dream Collector (excerpt) special Classical Sundays performance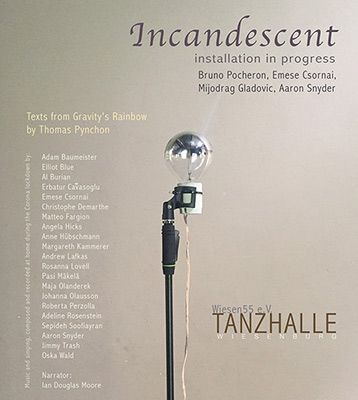 Incandescent, light and sound installation by Bruno Pocheron et al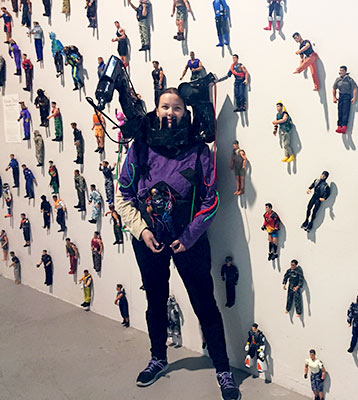 Vivien Thiel, Action Man & Dr X exhibition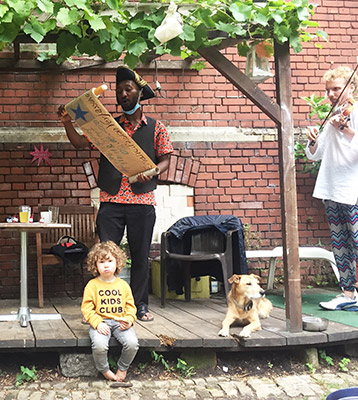 For Africa performance by Buutz
OKNO 49 Freeday/Freispiel
Friday 24th July
Music-performance by Chatschatur Kanajan with special appearance and performance by William Bilwa Costa, Katharina Bévand und Marie Takahashi
Chatschatur Kanajan is an excellent violinist and composer who dares to enter the realms of the unknown and unheard his compositions and improvisations never fail to reach brilliance. His intellectual, emotional and technical precision mixed with a relentless lust for the experimental makes him and his works unique.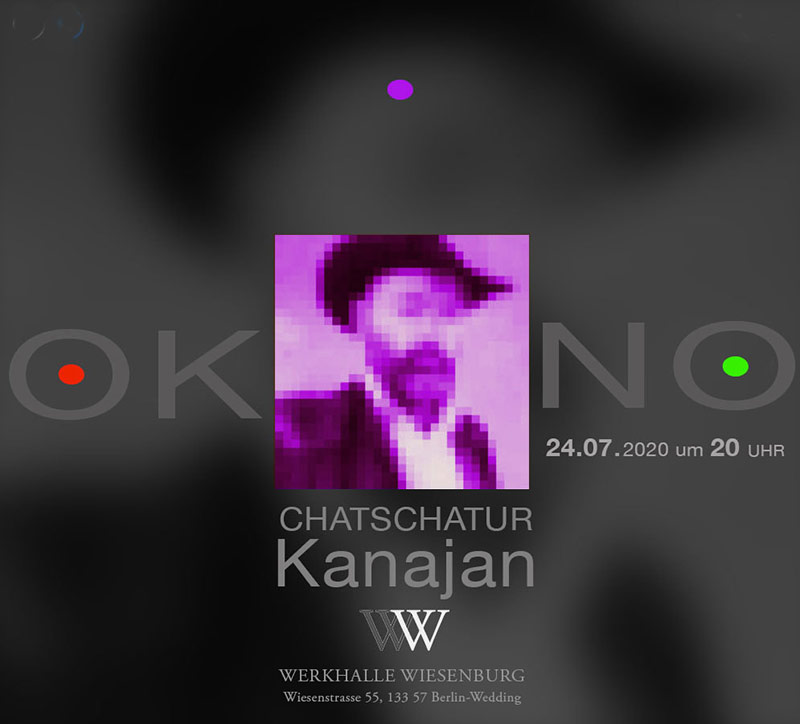 MAD Magic Mads Parsum PoetryNoise
Friday 17th July
MAD Magic Mads Parsum PoetryNoise with Noise by Five Strings!
Benjamin Prasad Pant, violin
Edi Kotler, violin
Friedemann Slenczka, viola
Elisabet Iserte López, cello
Paul Wheatley, double bass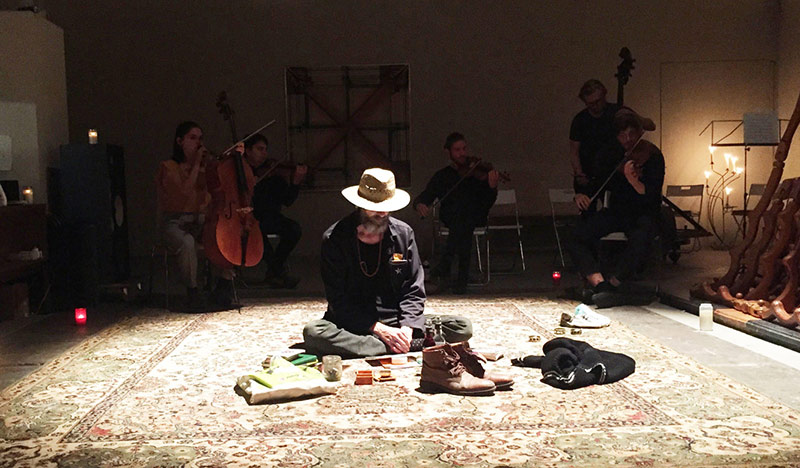 Concerts in the Wiesenburg Premiere
Wednesday 15th July
Concerts at the Wiesenburg is a series of concerts of classical music, performed by young, talented soloists from all over the world in this historic site.
Programme:
Schubert: Quartet No. 13 in A minor, "Rosamunde"
Debussy: Quartet in G minor, op. 10
Musicians:
Elfa Rún Kristinsdottir, violin
Ling Show Lee, violin
Shasta elbow, viola
Wolf Hassinger, cello

Heavy Metal String Quartet
Friday 26th June
An amazing evening of original string music composed by Adam Goodwin.
Featuring:
Penelope Gkika (violin)
Shasta Ellenbogen (viola)
Amélie Legrand (cello)
Adam Goodwin (double bass)