LEIZE JENIUS in the Wiesenburg
3rd – 25th November 2017
Thomas Henriksson (SE)
Turbo Jambon  (FR)
Lev Khesin (DE)
Daniel Bragin (UK)
Maria Marshall (UK)
Heather Allen (UK/DE)
Maarten Kools (NL)
Veniamin & Mikhail Kazachenko (NL)
Anton Laiko (DE)
Natalia Fentisova (DE)
Angelique Panday (NL)
Pakhom (RU/DE)
Leonid Sokhranski (DE)
Chatschatur Kanajan (RU/DE)
Igor Wolfson (RU/DE)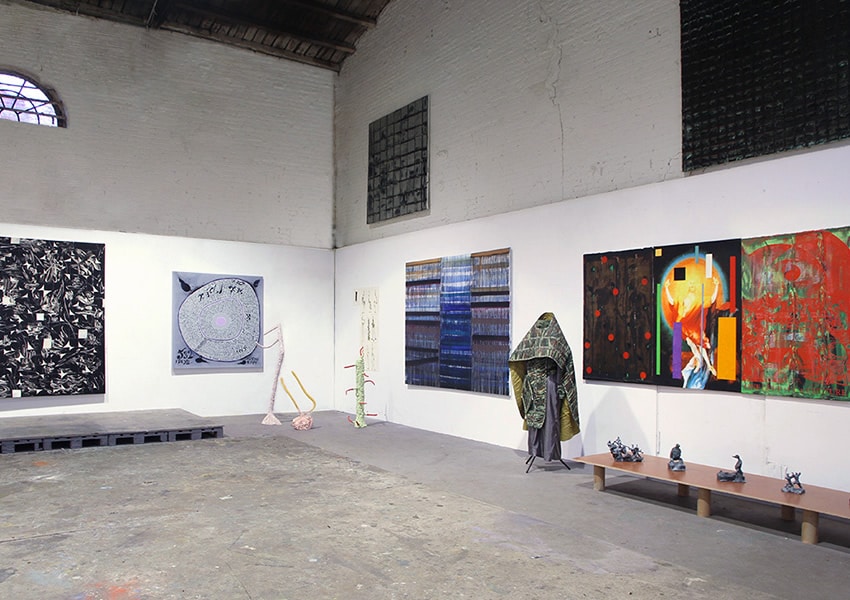 Performance, live music, installation, video, photography
LEIZE JENIUS is Igor Wolfson (founder, RU), the Kazachenko Brothers (NL) and Anton Laiko (RU), who curate exhibitions for a changing group of artists, musicians and performers.
"A young art platform, LEIZE JENIUS is celebrating 3 years. In this period of time we held 12 exhibitions. In the upcoming 13th exhibition we are going to show the essential together with the new. The platform was created in 2014 as a collaborative effort between Berlin and Amsterdam-based artists. We are inspired by the Fluxus movement. We enjoy discussing, defining and raising important questions concerning the society and ourselves, and performatively think about the role of art in society. This time the exhibition will be held at an intriguing location; a cultural centre of Berlin –  Die Wiesenburg, a 19th century former charitable organisation and shelter for the homeless.
"We are an experiment in search of its very own predestination. The prevailing question mark, defying the tendencies within contemporary art."
Angelique Panday – Parrot Take, audio installation
Zwanzig Sommer
6th – 29th October 2017
Matthias Reinmuth
opening with live music from
Tom Arthurs – trumpet
Chatschatur Kanajan – violin
Mikklomania – Berlin post-progessive crossover rock band
'Matthias Reinmuth's canvases are wide open, space and time are lifted and gravity appears only on their edges, where they break down into the real volume of the showroom. Spherical or ethereal, gestural and apparently liquid, colour is applied in several layers. Narratives resolve and at the same time one searches for a physical hold. Mind seeks body – body seeks mind. Western philosophy always struggles with the being of a person divided in body and soul and the question of how they are connected with each other. This could be this hinge from which from the world, knowledge and the senses originated.'
Galerie aspn
Chiasm
crossings and meetings
18th August – 6th September 2017
–
Marcus Matt
and
Niklas Randau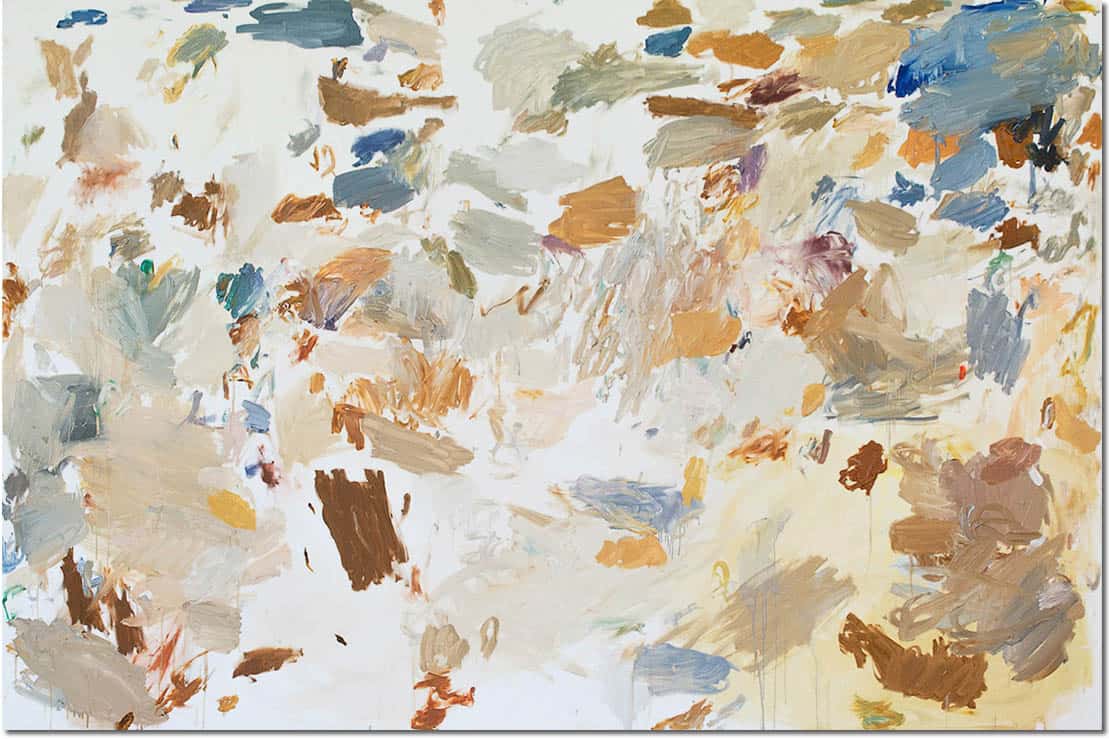 In 'Chiasm', Marcus Matt and Niklas Randau present works shown in their graduation exhibitions at Malmö Art Academy. They have followed each others work for seven years and are exhibiting here for the first time together in a new, fragmented constellation.
'The paintings' gazes meet and cross. Speaking sometimes softly, sometimes polemically, they exist in this space in conversation. They make it their own. They are not a family, but might become friends. Some intentions are shared while many are not. They are connected by paint.'
'It has been a pleasure to follow the development of Niklas Randau and Marcus Matt, from very talented young men with great aspirations, to grown-up artists who make astonishing paintings.'
Bo Thomas Henriksson
Stille
22nd July – 5th August 2017
Maria Marshall
Well-known, London-based video artist, Maria Marshall, has recently moved to Berlin and started to create energetic yet meditative oil paintings in a search for stillness and exploring the antithesis of fear, a major theme in her films. As a filmmaker, she explores the multidimensional complexities of 'what the mind looks like', paying particular attention to the construction of thoughts and rewiring the brain using the same method that addicts go through to break the habit of an addiction.
She believes that altering one's mindset enables us to be the author and director of our own lives and free from the restraints of fear. Personal yoga and mindful meditation practice play a key role in her life.
The paintings for 'Stille' were made in the Werkhalle Wiesenburg.
Pole Positions – Midsummer Mania
23rd June – 9th July 2017
.
Lotta Antonsson (SE)
Marcus Eek (SE)
Ulrika Segerberg (SE)
Juan-Pedro Fabra Guemberena (SE)
Gunhildur Hauksdottir (IS)
Emil Holmer (SE)
Veronica Brovall (SE)
Tore Wallert & Susann Brännström (SE)
Nicklas Randau (SE)
Thomas Bo Henriksson (SE)
Daniel Segerberg (SE)
Ninia Svedrup (SE)
Joakim Heidvall (SE)
Ricard Larsson (SE)
Oliver J.T. Olsen (DK)
Burned
29th April – 28th May 2017

Thomas Henriksson
.
opening with music by 
Shasta Ellenbogen
Burned – What normally happens to paintings affected by fire? They get thrown away, perhaps, or overpainted. Not these ones! They get shown in an exhibition by ThomasBo Henriksson in the Werkhalle Wiesenburg.
How did they get to be smoked? His studio caught fire but luckily the paintings survived. Now's your chance to see them where their metamorphosis took place.