Schlachtfelder
paintings by Gero Fischer
5th – 7th July 2019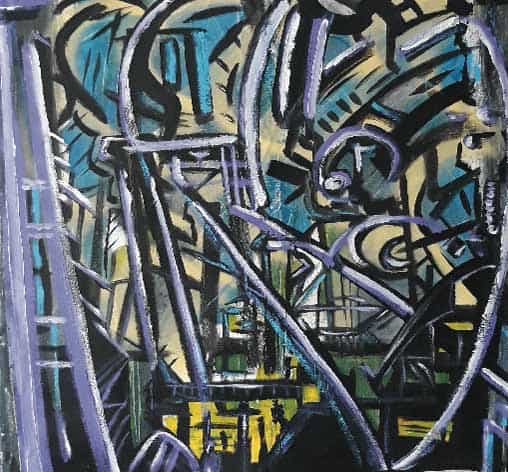 Metropolis, 2019, 60 x 60 cm, oil on canvas
I was drinking in the kitchen when he burst in. My friend and roommate had been going through a tough year. He spewed an impassioned rant, colourful and articulate, complaining about having a lack of passion. I personally knew that this was an invalid complaint coming from someone who had never made artwork. I interrupted him and told him that if he made 100 paintings within 100 days I would give him 100 euro. He lit up. His face went from bewildered exhilaration to wild hopeless fear. I told him not to worry, I would take him to the painting store, show him the basics, and guide him along the way. The next day Gero Fischer the painter was born. He painted 15 hours a day. Within 3 months he had completed 130 something paintings, and they were good.
Jon Konkol, June 2019
Resonanzräume
Thomas Henriksson
3.05. – 30.06.2019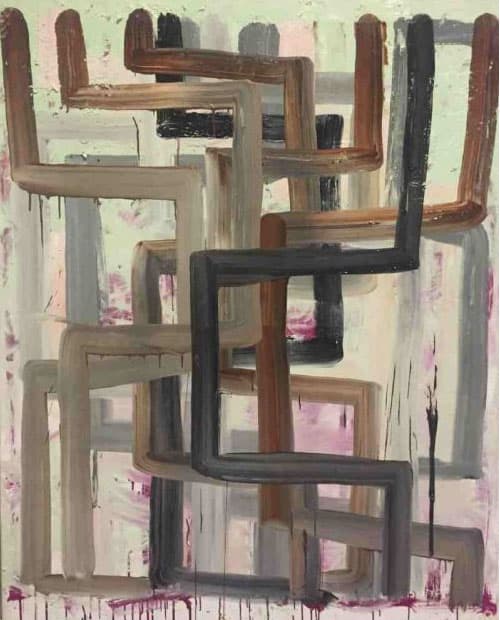 I am a painter, educated in the last modernist time when Cezanne / Picasso /  Braque and not Duchamp, who came to represent the post-modern and conceptual in art, were the heroes and house-gods. When art was still connected with the magical and mysterious and masterpiece oil paintings were the Holy Grail. I have loved this world of struggles and debated individual thoughts since I was a boy. I believe in the necessity to reconnect to our inner selves and oil paint's ability to do this.It is a belief in the power of the drawn line and colour – that colour chords convey experiences we all can sense and that these transmit a collective existential experience that enriches us all.
My most important modernist experience is the freedom and duty to invent and develop new true languages.
The paintings in "Resonansräume" are my latest attempts.