Birds
16th August
An audio-visual fusion between two genres of art: an investigation into how to create immediate audio-visual works combining (electro-)acoustic dominated music and electronic video.  Electro-acoustic and acoustic music, which the majority of these musicians play, does not have a tradition of being accompanied by a visual dimension other than the performing artists on stage.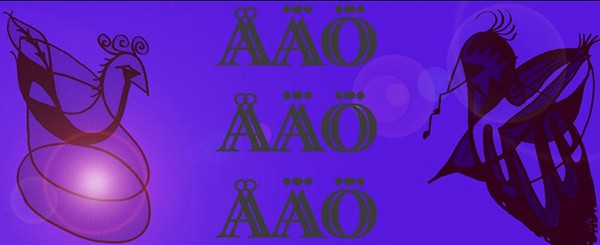 Martinsson and Maciá, the video artists of the evening, both have the analogue, real-time medium in common but this performance was their first collaboration. Korolczuk works with electronic, yet analogue, media, though often in acoustic-based constellations.
PERFORMANCES:
Birds – A performance about birds from three angles – text, image and sound.
Linnea Martinsson – Projections, text, Phoebe Bognár – Flute
Kaluza/Tallone/Korolzcuk/Mengersen
Anna Kaluza – Saxophone, Caroline Cecilia Tallone – Hurdy gurdy, objects, Kamil Korolczuk – Tapes, modular synthesizer, Ulf Mengersen – Double bass, Alexandra Maciá, Linnea Martinsson –Video art
Improvised experimental music with a quartet of two string instruments, one woodwind and modular synthesizers/tape recorders, joined by video projections that are created live by two video artists in collaboration.
Experimental Acts
10th August
Cardinal Points by Wissam Sader + Farah Hazim
A quadraphonic sound piece composed of several world radios that are carefully curated and live streamed, mixed, transformed and spatialised questioning the massive panel of informations encountered daily.
Auguste Vickunaite (reel to reel recorders) + Awu (bass guitar)
Ernesto Cárcamo Cavazos
Ernesto Cárcamo Cavazos focuses on microtonal timbre construction and spatialisation. The end results can be subjective sonic narratives that present the familiar source of the instrument and carry the audience through complex transformations, giving rise to unexpected sonorities and experiences that are spatially dependent and unique in timbre from the original source.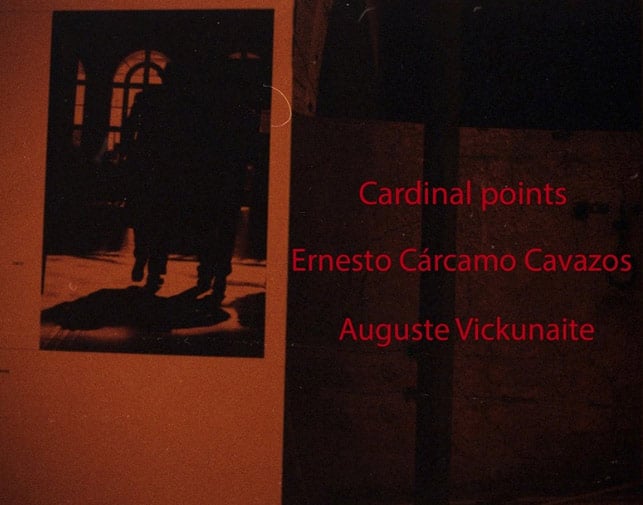 CORROSION II
28th July
Experimental sound event in the Werkhalle Wiesenburg: an uncomplicated spontaneous evening of experimenting with our latest performative sonic explorations. This is the second night following KORROSIONEN I.
Sound:
Elodie Le Neindre / noiseresearch /NOTpilatus + Katharina Bévand
VJ:  VAV aka Shuken / Isabelle Vuong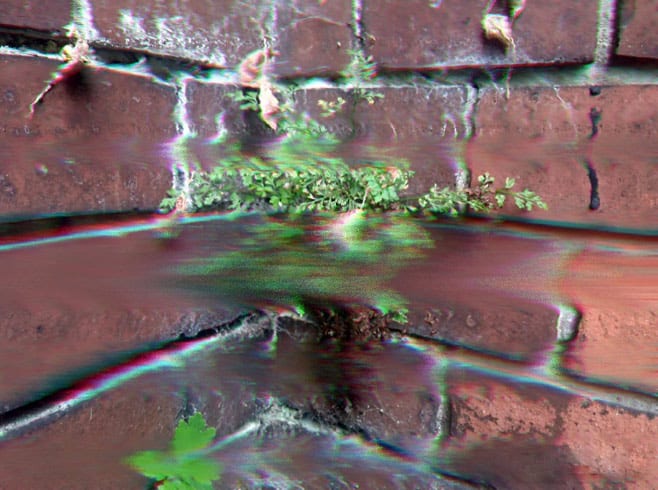 SONGS
28th July
The absolutely fantastic lead singer and composer from the upcoming teen-indie-rock quartet "Straight Out Strange", Ludwig M. Parsum gives an acoustic concert in the Werkhalle Wiesenburg accompanied by violinist Chatschatur Kanajan and cellist Liron Yariv.  Chatschatur is a composer, performer and permanent member of ensemble mosaik. Liron, former solo cellist with Israel Stage Orchestra, is actively involved in various projects including classical, jazz, folk, pop and rock concerts.
TURKISH DELIGHT, the debut album of "Straight Out Strange" recorded in Robbie Moore's studio at Humboldthain, Berlin-Wedding, earlier this year is now released on all platforms!
Luxus Fluxus
19th July
The very very last Luxus Fluxus Cabaret with
MADS the Poet – Our Danish bearded nude bard from Christiania.
IGOR the WOLF – Our Russian permanent surrealist revolutionary.
JOE the Bear – A real angry Berliner with the city's deepest voice.
THOMAS the Propellerhead keeps spinning in the background.
& more…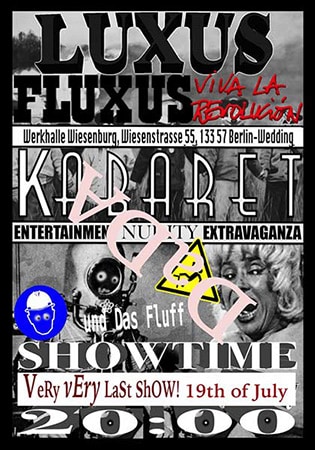 Poetry and Noise
12th July
Danish Beat poetry from the gutter by Mads Parsum and Danish dream-noise-soundscapes by Ole Brolin in an attempt to pull down the barriers to the twilight zone of dreams and nightmares.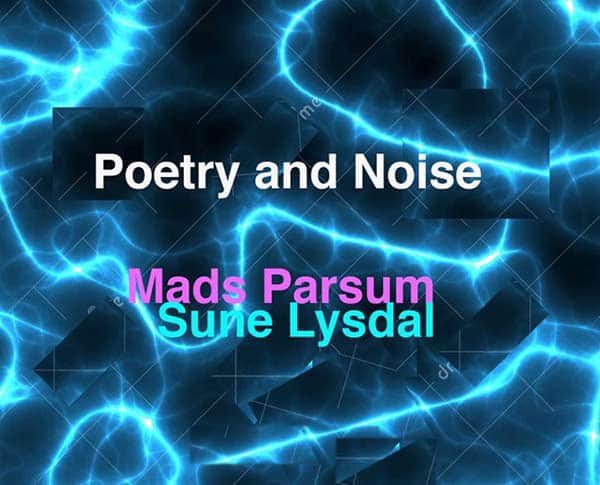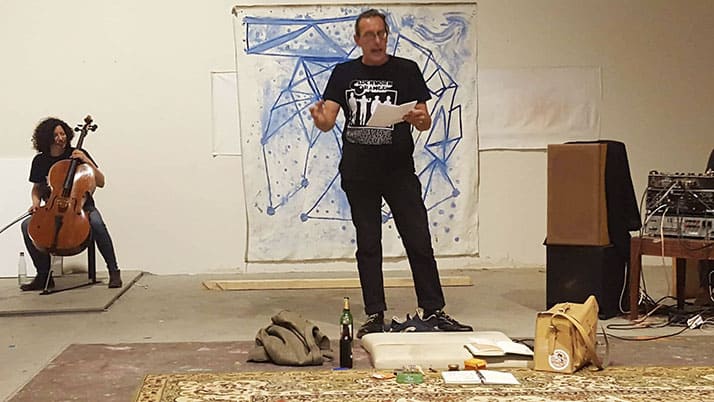 Mads Parsum, beat poetry and Joe Wiesenburger, recitation
Vier Ernsten Gesänge
30th June
Gabriele Dumkow and Fabio Costa
In the performance of J. Brahms' "Vier Ernsten Gesänge" mezzo-soprano Gabriele Dumkow filled the room with her warm, melodious voice.
Accompanied by Fabio Costa at the piano, she brought the dark meaning of these texts to life for all in the audience.
Thank you very much for this moving concert – an absolute treat!
GIFT extended
28th June
The ensemble mosaik string trio is experimenting performatively and musically in the new project GIFT by violinist Chatschatur Kanajan.
The explorative improvisation of the three musicians merges into a composition by Kanajan. The starting point is the unpacking of the cello wrapped in black paper tied with gold threads.
GIFT extended is part of the joint development of Kanajan's project for the festival "UpToThree -in between" by and with ensemble mosaik, which will take place at Acker Stadt Palast on 17 and 18 August 2019.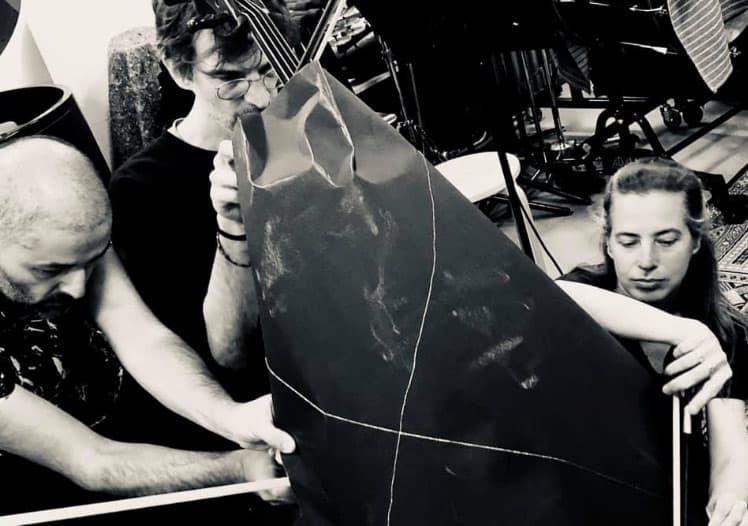 RadiationIX | Berlin edition 2019
A more systemic and therefore less obvious threat to current democratic societies is the increase in individual filter bubbles. Search engines using algorithms designed to filter information based on an analysis of individual search behaviour are feedback systems gradually excluding any dissenting or conflicting opinion. This strongly supports the current surge of conspiracy theories and 'alternative facts'. If a signal becomes played back too directly in a feedback system it potentially overloads the system. Search algorithms smartly avoid such overloads by still allowing just enough variation and thus camouflaging its real nature.
Radiation IX is a contemporary sound-art/music group that incorporates social and environmental glitches of our times and transforms them into an art form. A project from Emilio Gordoa, Burkhard Beins, Björn Erlach and featuring Jérôme Noetinger.
Composition: Emilio Gordoa und Burkhard Beins