OKNO
intermedial performance
13th December
Thomas Henriksson invented a new musical instrument, a vehicle and a loudspeaker, pressed flutes and grumpy growler, brutal and gentle. Combined with the versatile and unpredictable large heating drumset, Chatschatur and Thomas warm up the magnificent space of the Werkhalle Wiesenburg with sound, movement, painting and special tea.
Thomas Henriksson, homemade instruments and painting
Chatschatur Kanajan, piano, violins, electronics and calligraphy pencil
Peter Meyer, Héloïse Lefebvre and Claudio Putin
Live sampling and electronics project from Peter Meyer and the outstanding French violinist Héloïse Lefebvre with guest Claudio Puntin. They create contemporary sound-art beyond genres and styles. Elements of Jazz-Improvisation, Neue Musik, ambient, experimental music, avantgarde Pop melt together and create something new.
Electro-acoustic constructions, spheres, atoms, deconstructions, improvisation, jazz, free, ambients, colors, indie, beauty, ugly.  Violin feeds live sampling and sound processing machines, that feed back the violinist.
Sound of Metropolis: Musical Modernism in Weimar Germany
7th November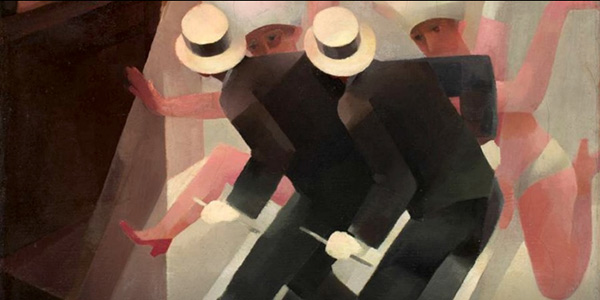 In 1920s avant-garde experiments in musical composition and performance included not only Schoenberg's serial atonality, but also electrifying fusion of classical forms with the "sounds of big city" — jazz, dance and folk. The program of chamber music performed by Blender Quartett pays tribute to great composers of Weimar era: Kurt Weill — String Quartet #1 (1923); Stefan Wolpe — Duo for Two Violins (1924); Erwin Schulhoff — Five pieces for String Quartet (1923).
The event is part of the Eshkolot Festival "Metropolis: Weimar Berlin as the Capital of Jewish Modernism"
Blender Quartett:
Chatschatur Kanajan, violin
Markéta Janoušková, violin
Chang-Yun Yoo, viola
Liron Yariv, cello
Eshkolot gratefully acknowledges the support of Genesis Philanthropy Group and the assistance of the Jewish Agency for Israel – Germany and the Chabad community of Berlin
Movement
Art and music project Present Square by Milo Frielinghaus and Lorina Speder
20th October
The artists show a selection of video works that deal with the visualisation of music by filming musicians playing and not playing. When the musicians play instruments in the videos, they move. If they do not play their instruments, they remain still. The combination of movement and playing resembles a trigger and effect logic. This analogue connection has been lost due to the technological progress in music of the last century with effect pedals and sampling. By focusing on the analogue in music, Present Square not only builds up references to the musical live context, but also criticises modern music videos in which musicians often pretend to play their instruments with playback music during recordings.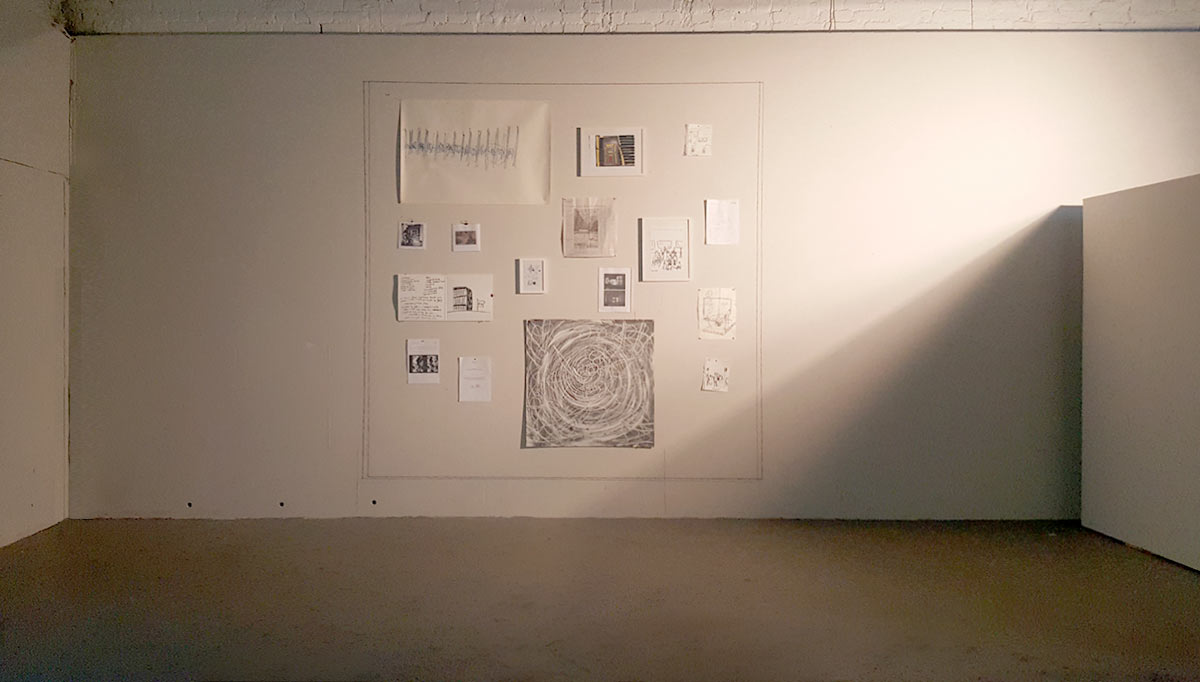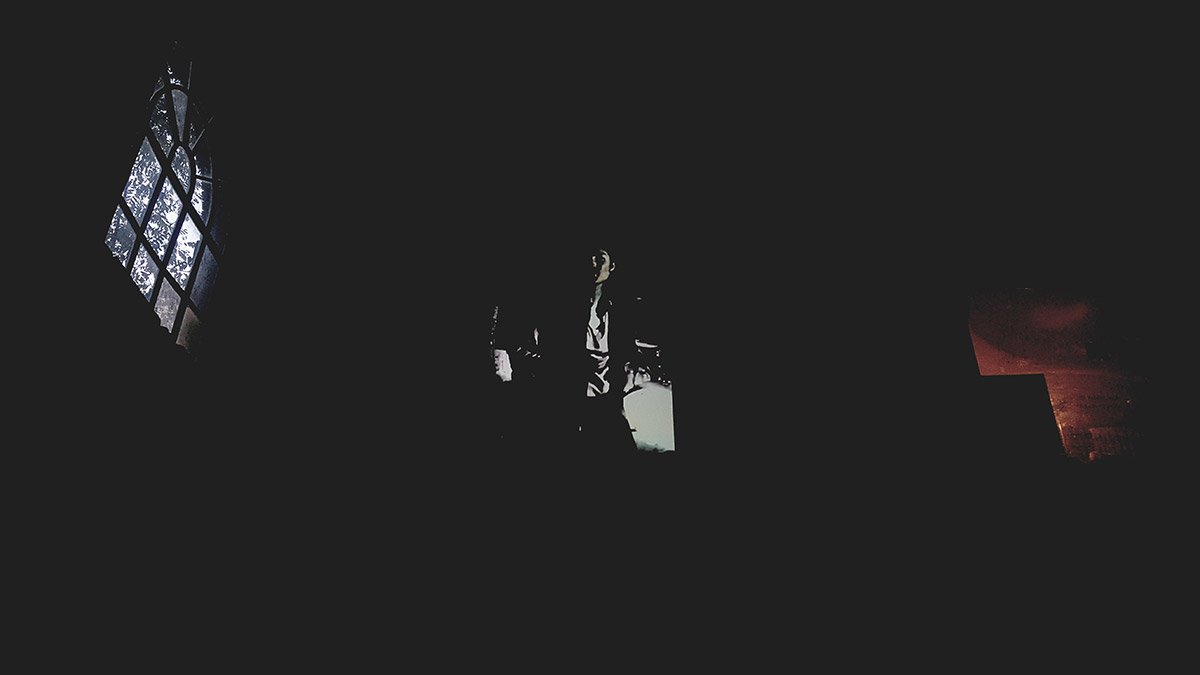 Concert 26th October
Present Square, the Avantgarde Pop Trio and musical part of the art project Present Square, perform at the closing event of the exhibition, Movement. This time Lorina Speder plays Present Square's songs with a new, all female band with Stella Tumidei on drums and Domenica Teran Iturralde on bass.
The Infinite Wheel of Time
Young Blood Initiative Showcase Berlin
28th & 29th September
Performances and Exhibition
PERFORMANCES
Imola Nagy & Gábor Hartyáni: "VÁLTOZAT|LAN – CHANGE|LESS" dance-music performance
CHANGE|LESS is an attempt to reflect on an individual's cycle of life entangled and bound by the constraints and trajectories of her natural, cultural and social heritage. To what extent can we break free from the path we are set on by biology, our ancestors, the mainstream contemporary culture or even our daily routine? From a certain perspective change might not occur at all and at the same time change might be the only constant.
Anni Lattunen & Alex Zampini: "PIGS & FISHES " – dance-music performance
PIGS AND FISHES is the construction of a world, where cause and effect reveal themselves in an erratic, illogical order. A composition that invites the participant to take refuge in a collection of events that cannot be told in terms of the past, for the effect itself may lie far away in the future.
EXHIBITION
Minna Etein: "STIRKA" – THE ACT OF WASHING THE PLASTIC BAGS (performance in video documentation, installation, involving remnants of documented video)
In STRIKA a mundane domestic endeavour is enacted to cleanse the objects that are considered disposable in everyday life. Minna collaborated with composer Nathan Fustec (based in London) who created a sound piece for the video of the performance.
Tim van den Oudenhoven: "Perpetuals I & II" (video work, infinite loop, presented as projection)
In Perpetuals, a trivial act is repeated endlessly, reflecting on everyday routines and timelessness.
HAVET (video work, infinite loop, presented on screen) In HAVET, Tim references the Swedish poet Göran Palm's poem entitled "Havet" or "The Sea" to explore the sense of being confronted with something larger than yourself.
Aidan Wallace: UNTITLED (Lithography on Archive Paper with PVA on Linen) The original object was a stained wood collage depicting a saint. This church object was created with the goal of preservation and as an attempt at immortalising the transgressive human image, but was still subject to the processes of decay and change.
Imola Nagy & Gábor Hartyáni
Anni Lattunen & Alex Zampini
Schmalz
Chatschaur Kanajan and Enno Poppe
21st September
The brand new (July 2019) piece by Enno Poppe is the heart of the new Classic Remix. Inspired by Fritz Kreisler's numerous recordings, Enno focuses his gaze on the variety of colours of the violin culture with all its languor, trembling and sighing, that with which every violinist is filled at the beginning and what he learns to love and hate. Enno deconstructs the language, which has degenerated into a sentimental cliché, in a familiar and ever new way and plants it in his laboratory for precise observation.The other pieces of the evening lead to the origin of evil like the highly romantic and sentimental playfulness of Kreisler and the modernistic devilishness of Ysaye or break into the old/new other like that of Bach and Kanajan.Like the first time, the pieces are spun without pauses, with free transitions in a river.
While we fall asleep
Mariam Frick
24th August
While we fall asleep is an extended sleep ritual, a night experienced together in between waking and sleeping, offering a framework for a certain way of being together.
"I no longer properly distinguish myself from the world or from others, from my own body or from my mind, either. […] A simultaneity of what is one's own and not one's own occurs as this distinction falls away. There is simultaneity only in the realm of sleep. It is the great present, the co-presence of all compossibilities, even incompatible ones. Removed from the bustle of time, from the obsessions of past and future, of arising and passing away, I coincide with the world." (Jean-Luc Nancy – The Fall of Sleep)
Results Guaranteed
23rd August
An interdisciplinary art project, initiated by Swedish composer and screenwriter Stefan Thorsson, in collaboration with artists and musicians from Norway, Sweden, Germany and France. The project takes its starting point from Hermann Hesse's novel Steppenwolf; especially the design and ideas of magical theatre, based and inspired by C.G. Jung's thesis about our dream life and multiple identities.
The performance in full format – results guaranteed! – will premiere in Norway in September 2020. The fragmented stunt in the Werkhalle Wiesenburg – Variations on a Theme – will be a pilot study on specific musical and artistic themes.
The participating artists are invited to enrich the project with their individual and personal artistic focuses. They work with dramaturgical strategies in connection with stage art in order to open up the hierarchies and boundaries between text, music, dance, performance and installation art. The results of the continuous working process of the group aim to find their way into "magic". Hesse's idea and metaphor of magic theatre live as an image of the human mind within this magic.
In the full version, the theatre – with its many doors, spaces and stages – shows different contents and experiences that show ways and methods of encountering oneself. In the magic theatre we find ourselves on the border between life and art.
The Wiesenburger Ensemble: Martin Olsen, Ruhi Erdogan, Adrien Braud, Liv Kristin Holmberg, Camilla Wexels Riser, Stefan Thorsson.
Birds
16th August
An audio-visual fusion between two genres of art: an investigation into how to create immediate audio-visual works combining (electro)acoustic dominated music and electronic video.  Electro-acoustic and acoustic music, which the majority of these musicians play, does not have a tradition of being accompanied by a visual dimension other than the performing artists on stage.
Martinsson and Maciá, the video artists of the evening, both have the analogue, real-time medium in common but this performance was their first collaboration. Korolczuk works with electronic, yet analogue, media, though often in acoustic-based constellations.
PERFORMANCES:
Birds – A performance about birds from three angles – text, image and sound.
Linnea Martinsson – Projections, text, Phoebe Bognár – Flute
Kaluza/Tallone/Korolzcuk/Mengersen
Anna Kaluza – Saxophone, Caroline Cecilia Tallone – Hurdy gurdy, objects, Kamil Korolczuk – Tapes, modular synthesizer, Ulf Mengersen – Double bass, Alexandra Maciá, Linnea Martinsson –Video art
Improvised experimental music with a quartet of two string instruments, one woodwind and modular synthesizers/tape recorders, joined by video projections that are created live by two video artists in collaboration.
Experimental Acts
10th August
Cardinal Points by Wissam Sader + Farah Hazim
A quadraphonic sound piece composed of several world radios that are carefully curated and live streamed, mixed, transformed and spatialised questioning the massive panel of informations encountered daily.
Auguste Vickunaite (reel to reel recorders) + Awu (bass guitar)
Ernesto Cárcamo Cavazos
Ernesto Cárcamo Cavazos focuses on microtonal timbre construction and spatialisation. The end results can be subjective sonic narratives that present the familiar source of the instrument and carry the audience through complex transformations, giving rise to unexpected sonorities and experiences that are spatially dependent and unique in timbre from the original source.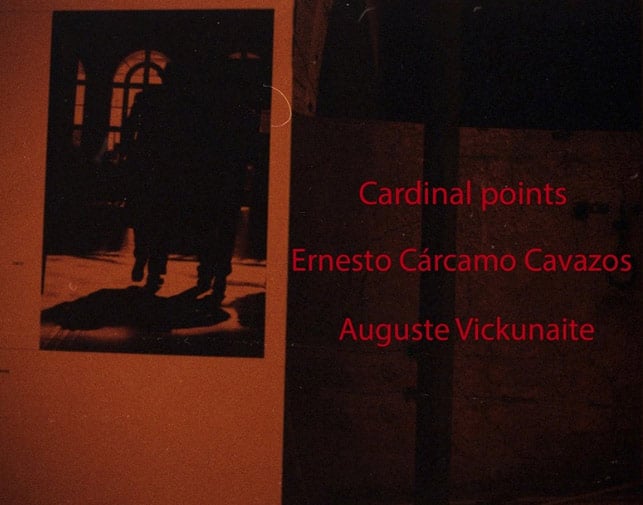 CORROSION II
28th July
Experimental sound event in the Werkhalle Wiesenburg: an uncomplicated spontaneous evening of experimenting with our latest performative sonic explorations. This is the second night following KORROSIONEN I.
Sound:
Elodie Le Neindre / noiseresearch /NOTpilatus + Katharina Bévand
VJ:  VAV aka Shuken / Isabelle Vuong
SONGS
28th July
The absolutely fantastic lead singer-songwriter from the upcoming teen-indie-rock quartet "Straight Out Strange", Ludwig M. Parsum gives an acoustic concert in the Werkhalle Wiesenburg accompanied by violinist Chatschatur Kanajan and cellist Liron Yariv.  Chatschatur is a composer, performer and permanent member of ensemble mosaik. Liron, former solo cellist with Israel Stage Orchestra, is actively involved in various projects including classical, jazz, folk, pop and rock concerts.
TURKISH DELIGHT, the debut album of "Straight Out Strange" recorded in Robbie Moore's studio at Humboldthain, Berlin-Wedding, earlier this year is now released on all platforms!
Luxus Fluxus
19th July
The very very last Luxus Fluxus Cabaret with
MADS the Poet – Our Danish bearded nude bard from Christiania.
IGOR the WOLF – Our Russian permanent surrealist revolutionary.
JOE the Bear – A real angry Berliner with the city's deepest voice.
THOMAS the Propellerhead keeps spinning in the background.
& more…
Das Flüff
The combination of Das Flüff's trademark electronics, heavy guitars and blade-like verse elicits a filthy post-punk sound, arousing a sense of unease in the belly while activating the adrenaline rush of dance or flight.
Das Flüff have supported post-punk luminaries such as such as Viv Albertine, Lene Lovich, Toyah, Clan of Xymox and Lydia Lunch and headlined gigs around the world since 2010 in the UK, US, Germany and Asia.
Front woman Dawn Lintern has directed and written the music for BITE TONGUE, a newly devised theatre show. The cast will close Das Fluff's performance with a special preview of a scene from the show which will be performed at InnovationArt Theatre in Berlin in July and October 2019.
Poetry and Noise
12th July
Danish Beat poetry from the gutter by Mads Parsum and Danish dream-noise-soundscapes by Ole Brolin in an attempt to pull down the barriers to the twilight zone of dreams and nightmares.
Mads Parsum, beat poetry and Joe Wiesenburger, recitation
Vier Ernsten Gesänge
30th June
Gabriele Dumkow and Fabio Costa
In the performance of J. Brahms' "Vier Ernsten Gesänge" mezzo-soprano Gabriele Dumkow filled the room with her warm, melodious voice.
Accompanied by Fabio Costa at the piano, she brought the dark meaning of these texts to life for all in the audience.
Thank you very much for this moving concert – an absolute treat!
GIFT extended
28th June
The ensemble mosaik string trio is experimenting performatively and musically in the new project GIFT by violinist Chatschatur Kanajan.
The explorative improvisation of the three musicians merges into a composition by Kanajan. The starting point is the unpacking of the cello wrapped in black paper tied with gold threads.
GIFT extended is part of the joint development of Kanajan's project for the festival "UpToThree -in between" by and with ensemble mosaik, which will take place at Acker Stadt Palast on 17 and 18 August 2019.
RadiationIX | Berlin edition 2019
A more systemic and therefore less obvious threat to current democratic societies is the increase in individual filter bubbles. Search engines using algorithms designed to filter information based on an analysis of individual search behaviour are feedback systems gradually excluding any dissenting or conflicting opinion. This strongly supports the current surge of conspiracy theories and 'alternative facts'. If a signal becomes played back too directly in a feedback system it potentially overloads the system. Search algorithms smartly avoid such overloads by still allowing just enough variation and thus camouflaging its real nature.
Radiation IX is a contemporary sound-art/music group that incorporates social and environmental glitches of our times and transforms them into an art form. A project from Emilio Gordoa, Burkhard Beins, Björn Erlach and featuring Jérôme Noetinger.
Composition: Emilio Gordoa und Burkhard Beins