Wilder Garten Creation Castle
1st – 24th June 2018
The Wilder Garten Creation Castle is an immersive group exhibition, interactive co-creation space, and performance hall dedicated to interdisciplinary, collaborative creation of art and music, various workshops, and performances.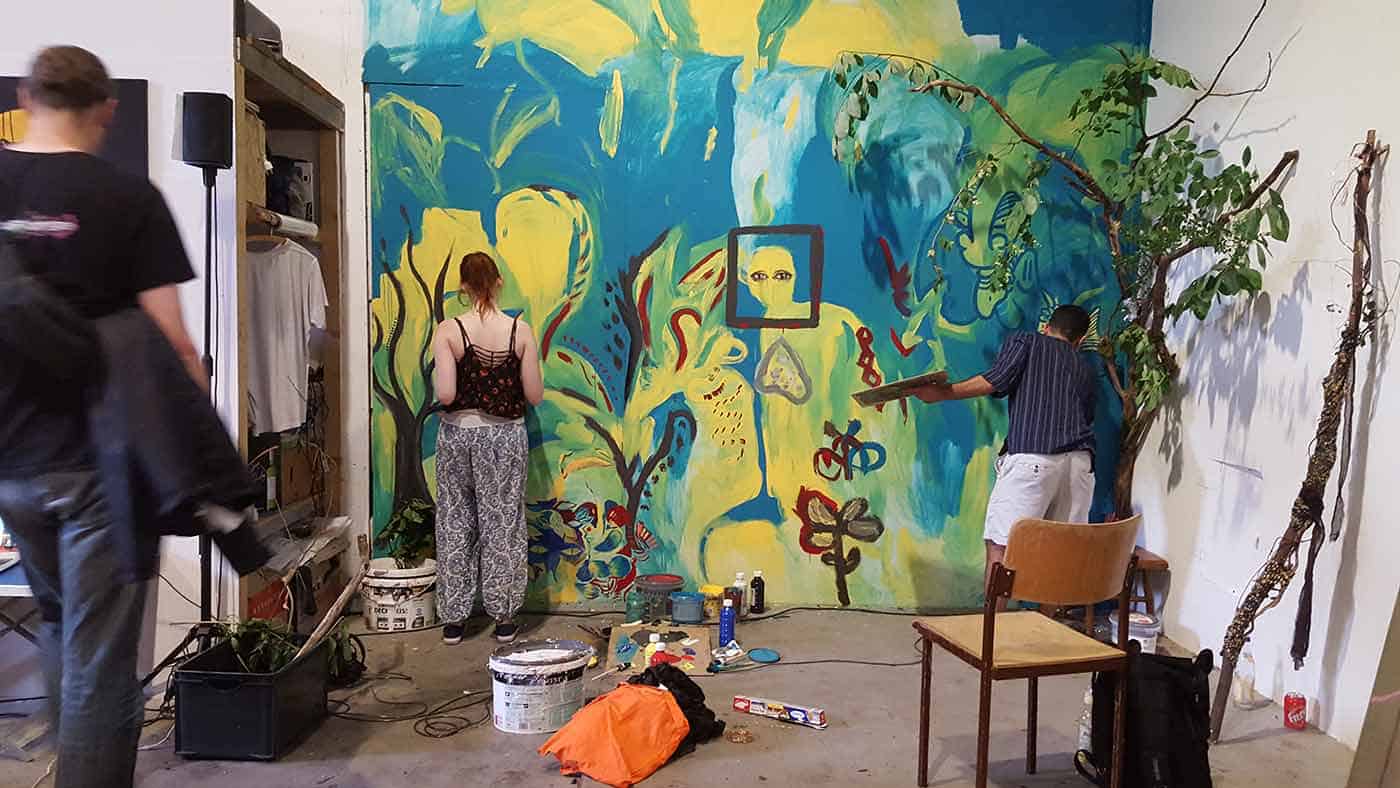 Exhibition open
2nd June 12.00 – 24.00 | 3rd June 12.00 – 20.00
9th & 10th | 16th & 17th | 23rd & 24th June 12.00 – 18.00
see below for upcoming events
Take part in our month long exhibition of artists at Berlin's historic cultural centre, Die Wiesenburg, beautifully nestled along the Panke in Berlin-Wedding. The opening weekend is your opportunity to join in the collective creation led by talented local and international artists. Open-stage jam sessions, performances, workshops, and presentations by musical, artistic and other special guests will also be on offer each weekend of the show.
Participating artists include Diala Brisley, Sophia Melone, Muffe & Pranke, Sevgi Sargin, Thomas Henriksson, Emil Holmer, Sarah Woelker, Haruka Sasaki and Heather Allen.
June 23rd | 
Prose in Berlin
 6pm – midnight
Prose in Berlin & Wilder Garten are two cultural organisations that are co-creating an event at Werkhalle Wiesenburg, blending genres and styles of arts, to foster the emergence of new and creative ideas.
For all of those who show some interest in the arts, of any kind, and want to experience them in an unusual way, Prose in Berlin x Wilder Garten @werkhallewiesenburg was the event for you.
June 18th | Elektro-acoustic concert
Monday, 24th June. Excerpts from the two sets in electro-acoustic concert. Michael Thieke: clarinet, Roy Carroll: electro-acoustic media and Richard Scott: analogue synthesiser, Henrik Munkeby Nørstebø: trombone and Dag Magnus Narvesen: drums.
Roy Carroll and Michael Thieke
Richard Scott, Henrik Munkeby Nørstebø and Dag Magnus Narvesen
June 17th | Hartyáni Gábor – Solo Cello
 6 – 9pm
"Travelling within yourself: is travelling the whole universe." – Sándor Weöres
Sharing an inner journey by thriving to create an ever shifting meditative and psychedelic trance flow, cellist, Hartyáni Gábor is guiding an evening of "trancemutation" based on his original compositions, world music and the inspiration of the moment."
June 16th | Sound * Movement * Painting
Live Experience at Wilder Garten 8 – 10pm
Let us invite you for an interdisciplinary journey through the sound of the cello, movement of the body and the mesmerizing visuals of a live painting unfolding in the moment.
Stefania Petracca is a contemporary dancer, performer and dance-teacher.
Hartyáni Gábor is an unorthodox cellist, venturing between genres including free improvisation, jazz and world music as he keeps on (re)searching, observing and experimenting as part of his commitment to constant development.
DAICHI 
( Daichi Matsusaki )
pop spiritual painter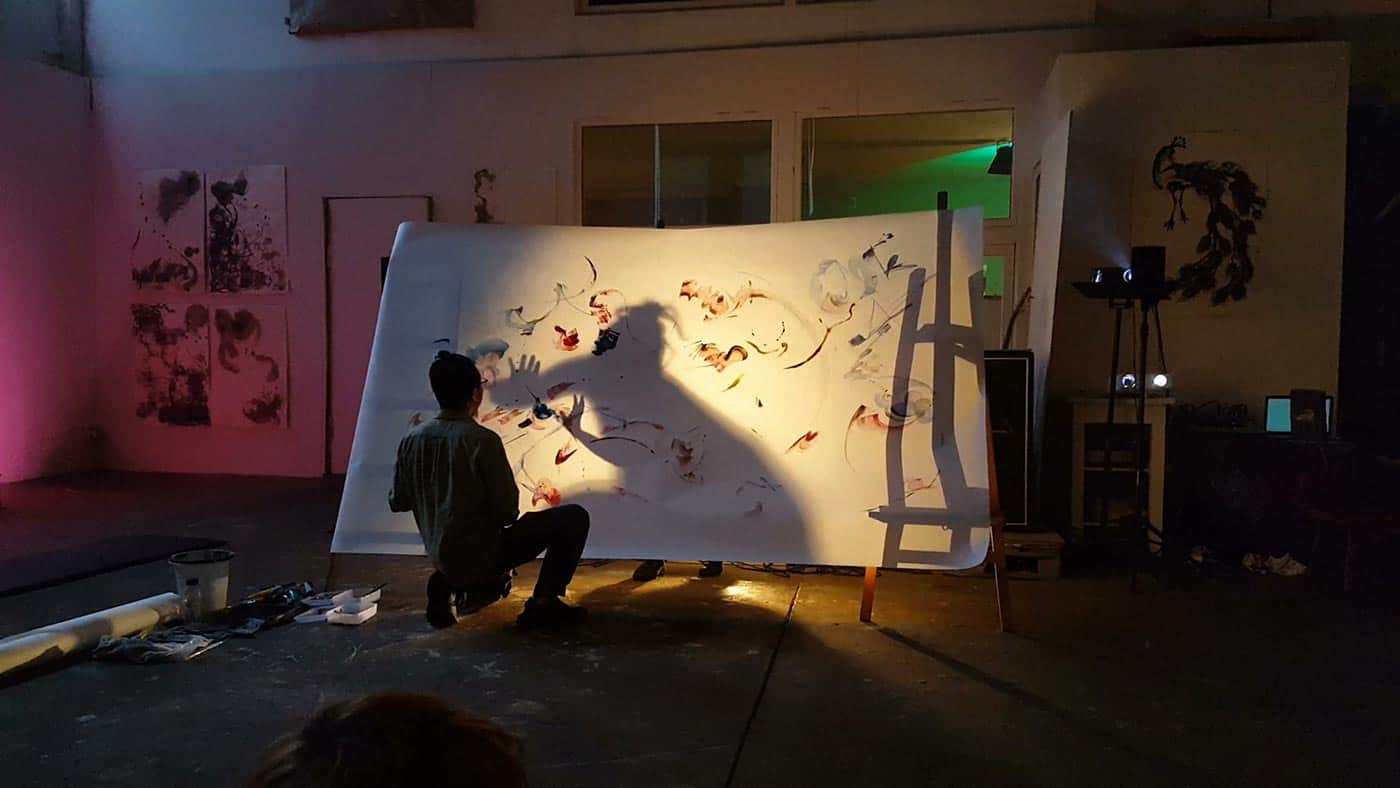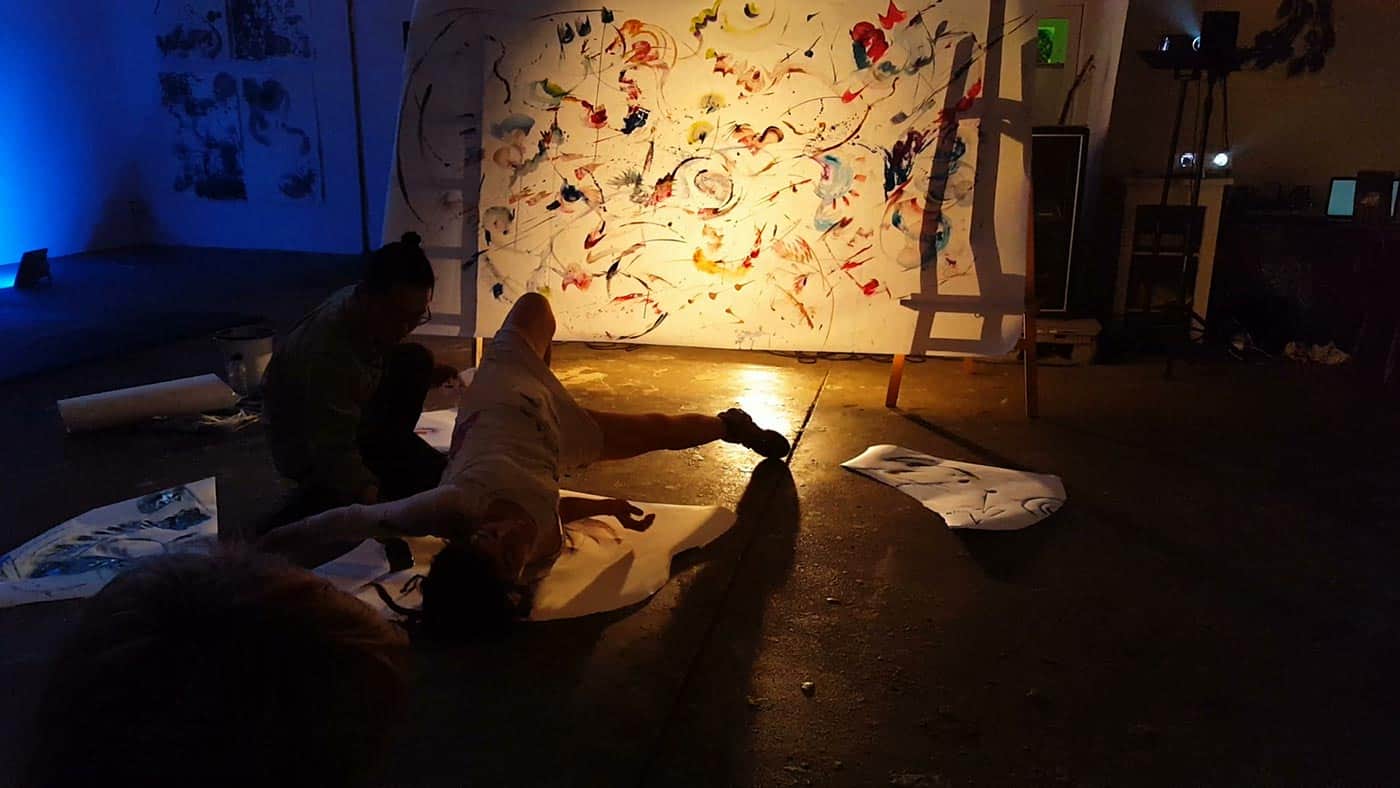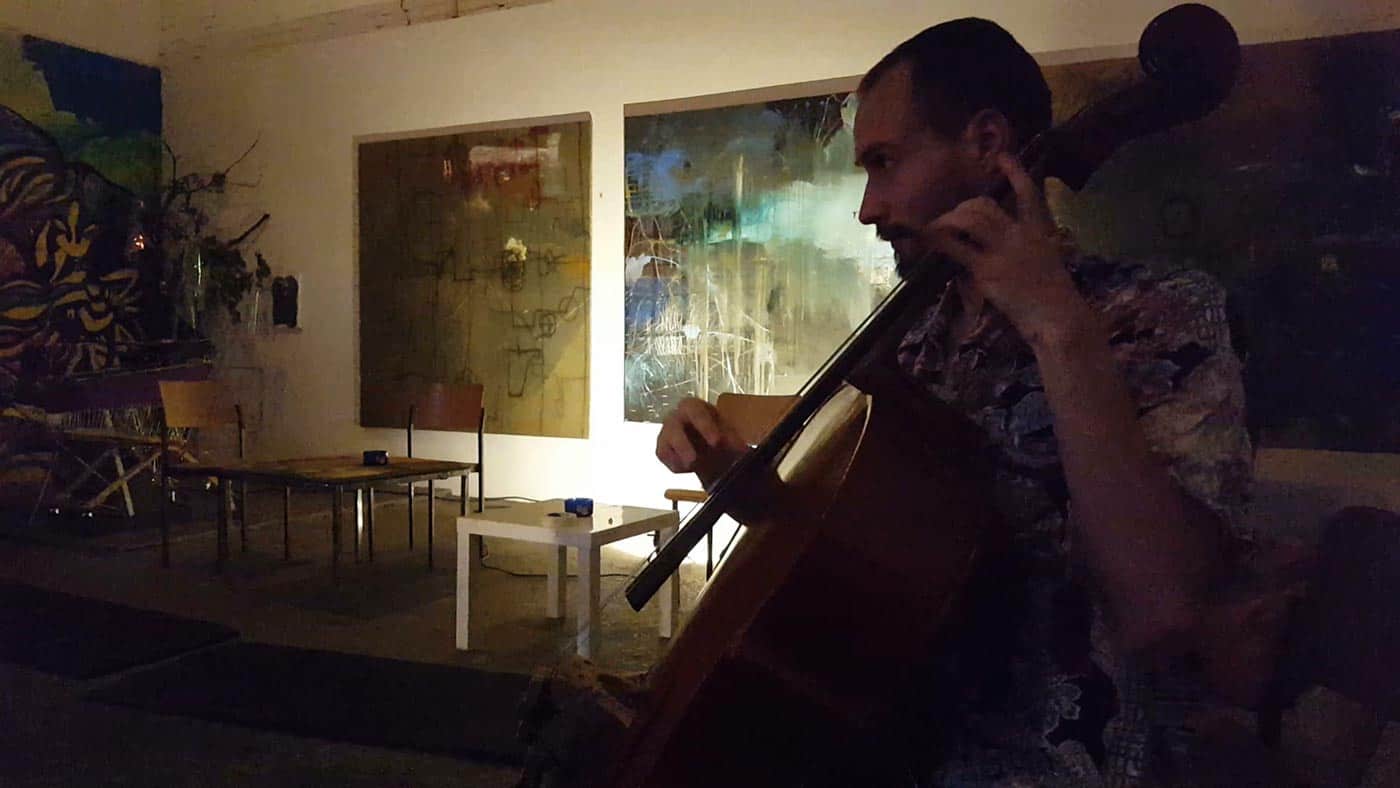 14. Juni | Sumi-e
Live Painting: Haruka Sasaki
Sound: Günter Heinz (Trombone/Flute) & Haruhiko Okabe (Hichiriki/Saxophone)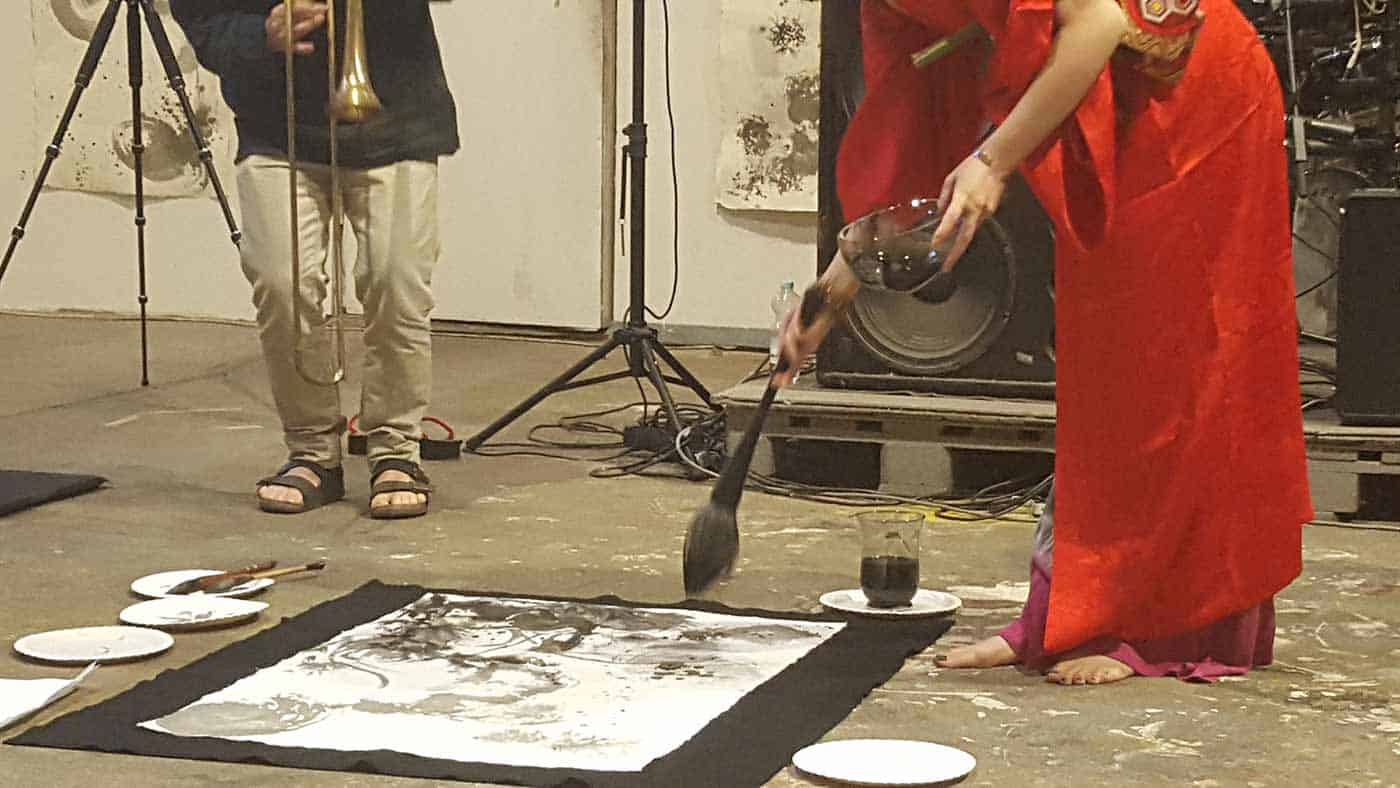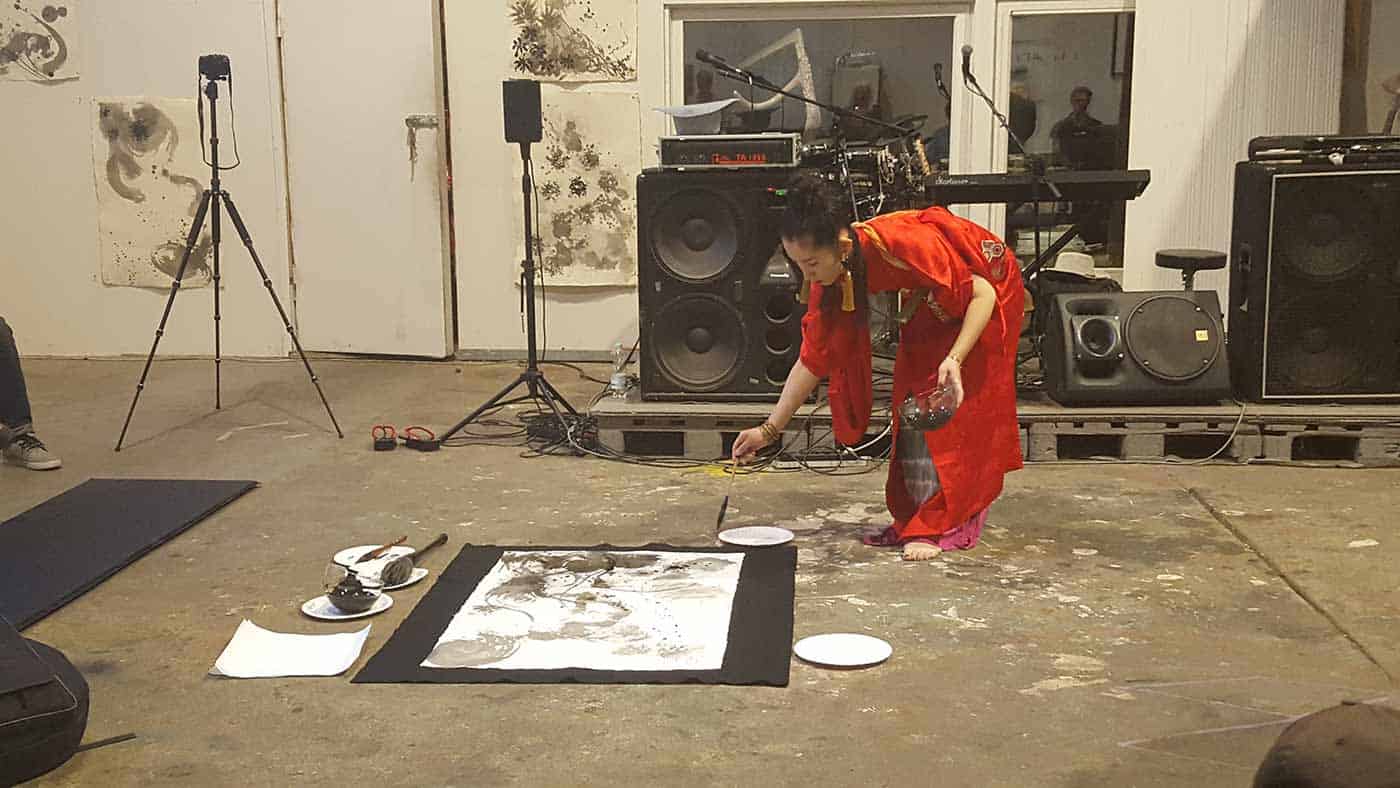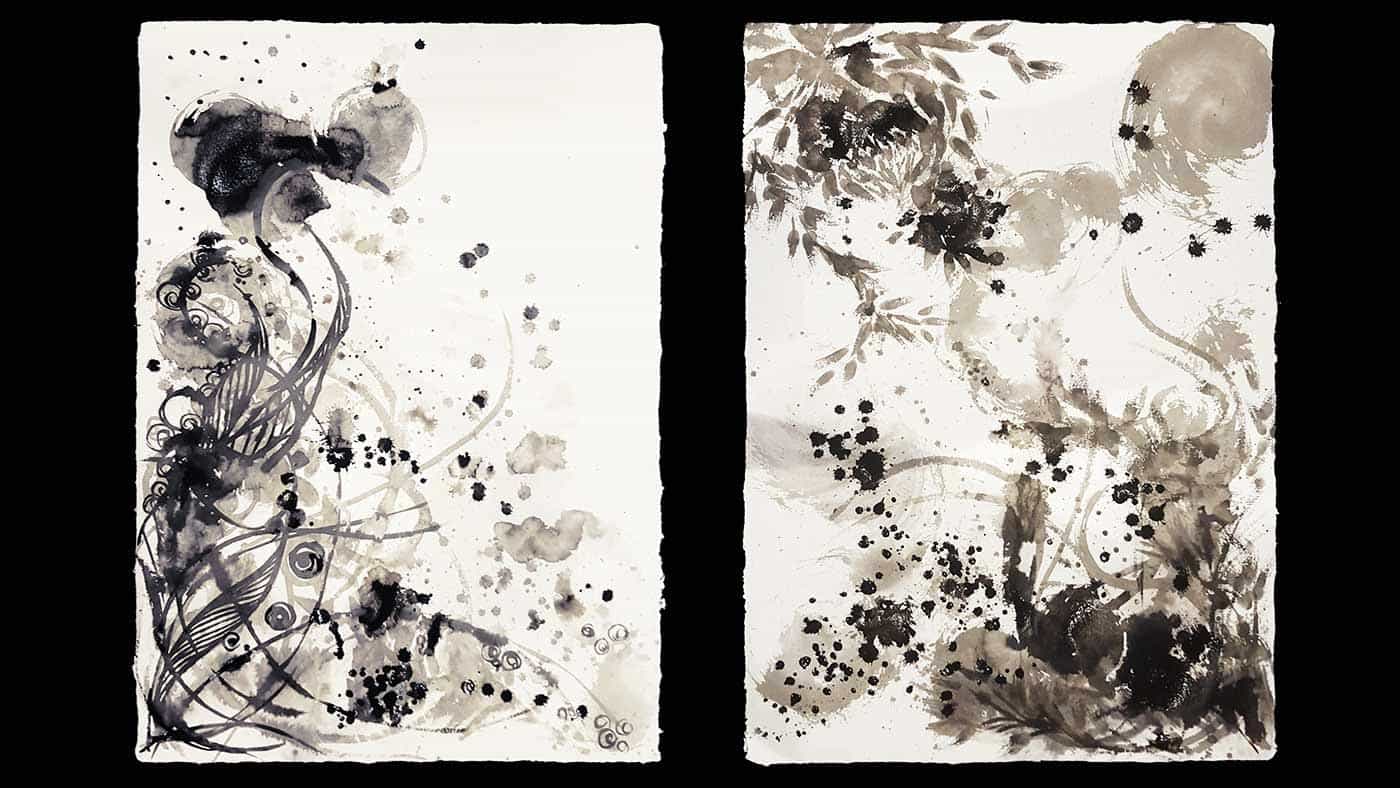 9th June | Lucid Satanama Dynasty
Live + Jam Session
Psychedelic and oriental atmospheres with the melodies created by the combination of Oriental Percussions, Santur, Cellos, Oud, Flutes, Violin, Guitars and more…