Stille
22nd July – 5th August 2017
Maria Marshall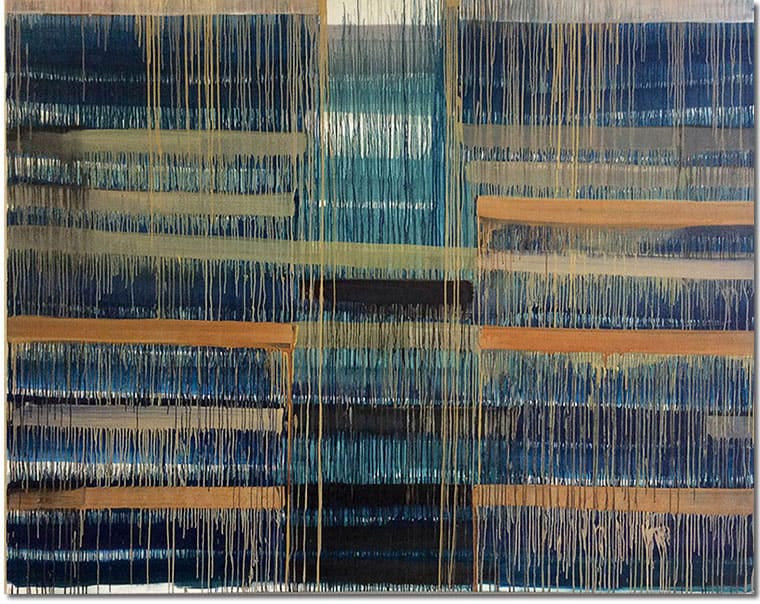 Well-known, London-based video artist, Maria Marshall, has recently moved to Berlin and started to create energetic yet meditative oil paintings in a search for stillness and exploring the antithesis of fear, a major theme in her films. As a filmmaker, she explores the multidimensional complexities of 'what the mind looks like', paying particular attention to the construction of thoughts and rewiring the brain using the same method that addicts go through to break the habit of an addiction.
She believes that altering one's mindset enables us to be the author and director of our own lives and free from the restraints of fear. Personal yoga and mindful meditation practice play a key role in her life.
The paintings for 'Stille' were made in the Werkhalle Wiesenburg.
Marshall's work was included in Revival (2017), a survey of the collection of the National Museum of Women in the Arts (NMWA), Washington, DC, to celebrate the institution's 30th anniversary.