NIGRA MARIA SANGO
18th – 21st October 2018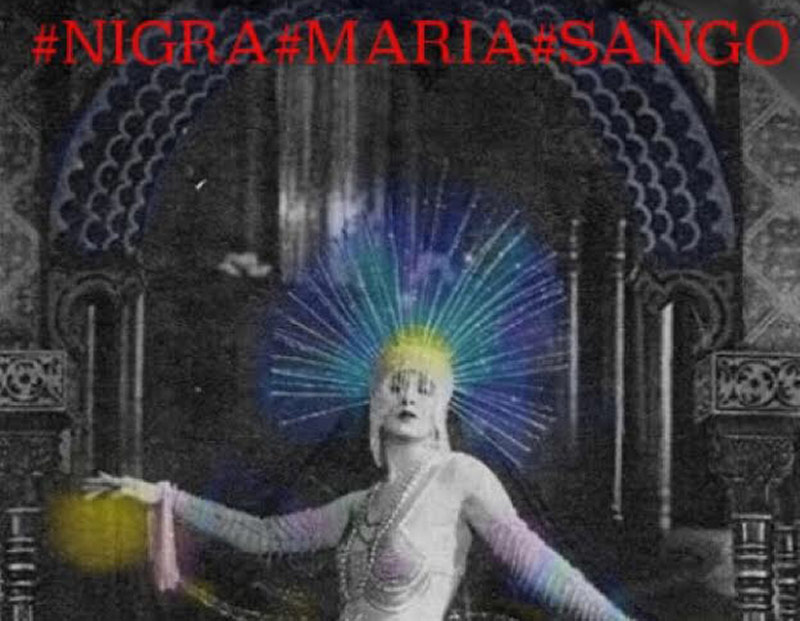 NIGRA MARIA SANGO –
"There is a world beyond ours, a world far away, near and invisible" – Maria Sabina
This contemporary arts event was based on rituals and ceremonies conducted by hedonistic inspirations that draw upon ancient sagas and folklore mixed with the tribal inspirations of modern-day body marking. It seeks to question the stigmas that come with stepping out of the traditional ways of thinking and to explore intrinsic forces.
For much of modern times, pagan rituals were stigmatised, removed from the body of society, their spiritual significance diminished. NIGRA#MARIA#SANGO explores through a fusion of tattooing and visual arts, live music and ritualised performance. The 3-day art exhibition attempts to connect the visitor with their own inner visionary and spiritual origins to explore how these form the basis of our modern search for conscious creation.
Exhibiting Artists:
Linus Barta (DE), Thomas Henriksson (SWE), Irakli Mamrikishvili (GEO), Sasha Myretue (DK), Ina Maria Medin (NO), Eva Maria Pech (DE), Peter Rintsch and Abd El R. Hashmat (DE, EGY), "After Milk" (JAP), Scruffy Kittn (NY) "The Waltz" (DE),
Special rituals and dance performance by:
Lena Peaks and Milena Nowak (DE)
Bellaberlin and Pauline Völker (DE).