Classical Sundays
29th October 2017
curated by
Shasta Ellenbogen
Programme: 
Bartok | Britten | Muhly
coffee and cake by
Nadav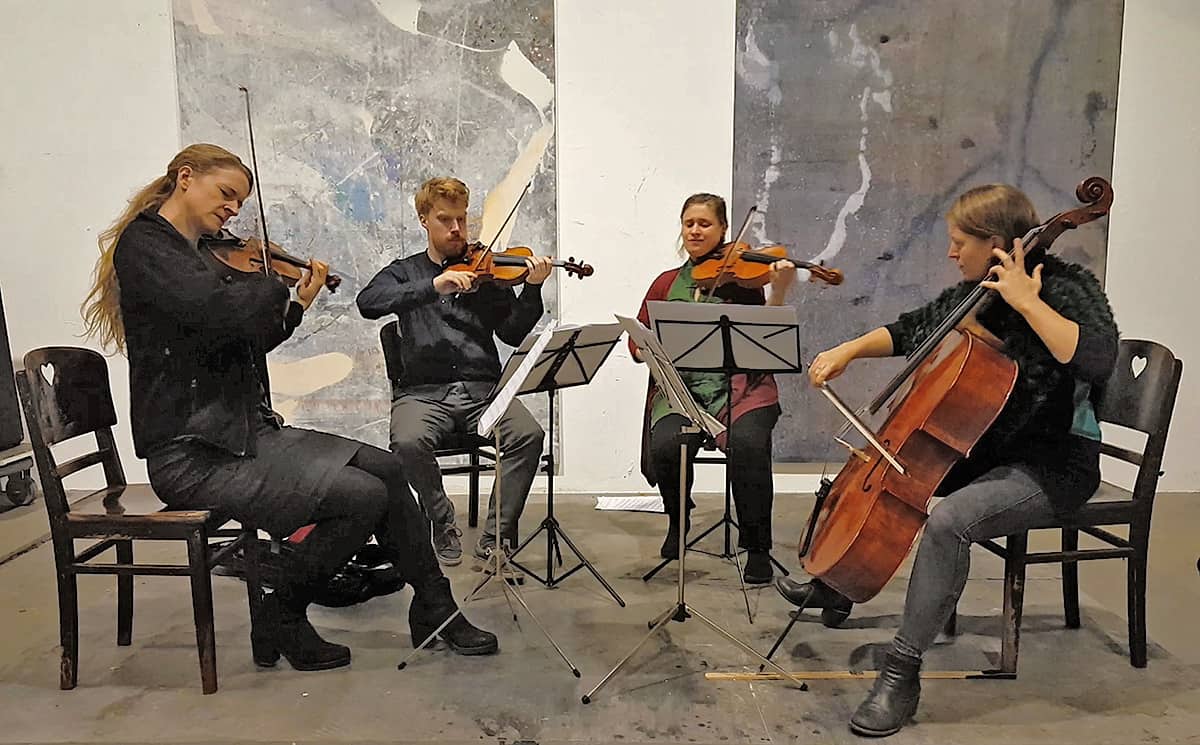 The Irresistible Wiesenburg Quartet:
October members:
Shasta Ellenbogen viola | Simon Goff violin | Anna Eichholz violin |  Alice Dixon cello
Founded in 2017 by Shasta Ellenbogen, the IWQ is the Ensemble-in-Residence of the Classical Sundays series at the Werkhalle Wiesenburg. The quartet is focused on standard classical repertoire as well as new compositions, and features an ever-changing lineup of talented string players. The IWQ presents all of its concerts with only one rehearsal to convey the exciting feeling of flying by the seat of your pants at every performance.